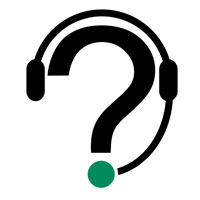 With the New Year starting off, it's a perfect time to evaluate the efficiency and quality of your IT help desk from 2012. Your aim should be to identify both your strength and weaknesses from last year, then plan out how you will make 2013 a better year in terms of your customer service, responsiveness, and other factors that contribute to an efficient help desk. We will explore how to identify the problems you had last year, and how to make sure you don't have the same issues this year.
Identifying Weaknesses
The first step you should take to kick off the New Year is figure out areas that your support team wasn't exactly the best at. Assuming your company uses a program such as SysAid's help desk software, you should easily be able to get an overview of the overall performance of your IT helpdesk support. Some areas in particular that you should pay close attention are:
Speed of service
Customer satisfaction
Types of service requests that take the longest to resolve
Which support members take the longest to close tickets
Are tickets being left unresolved?
There are many other areas that you should take into account as well that can indicate issues in your team's efficiency. The advantage of using high quality software with plenty of helpdesk features is that analyzing your helpdesk's performance becomes much easier due to automation of things such as recording time of when tickets are closed, tracking which members work on jobs, and other tasks that would be time consuming if done manually.
After getting a look into where your problem areas are, you need to focus on how to address them, and set goals that revolve around fixing those shortfalls.
Fixing Weaknesses
Depending on what particular issues you found within your helpdesk, fixing them can be as simple as a motivational speech, or you may end up having to retrain your personnel. A great way to start fixing your weaknesses is by talking to your customers and seeing what they think can be done differently. Even if your helpdesk software allows departments to leave feedback on the service they receive, it can be extremely beneficial to actually follow up and get customer feedback through email or over the phone. This will give you a great idea of specific things you can start doing to improve your team.
Secondly, you want to address your support team. If your analysis showed that certain team members were struggling to resolve tickets for a specific software program as quickly as others, they may need to be retrained in that area. You could mandate that everyone has to take a test on that program and anyone that fails to pass must be retrained.
If some support tickets aren't being followed up correctly, take the time to look into it. Ask the members involved what happened to figure out what went wrong. The staff member may not be up to date on the procedure and policies regarding help desk tickets. Problems dealing with policy and procedure are typically easy to fix just by having staff read over the team handbook. But if you fail to address these issues, you will notice you're having the same problems that you had in 2012.
Setting Goals
It's important to set your goals based off of the areas you wish to improve upon from last year. When setting these goals, make sure that they are measurable so that you compare them to last year and realize when the goal is achieved. Some good examples of goals would be:
Lower average response time by 10 minutes
Increase ticket resolution by 5%
Achieve customer support ratings of 95% or better
As you can see, these goals are easy to measure and to track. Give your staff incentive to meet these goals such as; the employee with the highest customer support rating each month gets a special parking space or extra vacation time. This will inspire each individual to do better which ultimately results in better performance as a whole.
Setting these goals for 2013 will help ensure that your IT support team has an even better year from here on out.
Comments
comments