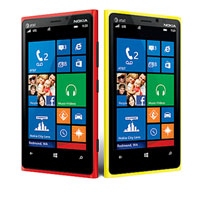 Smartphones have become a very big craze nowadays for everyone. Then it does not really bother who it is. Gone are the days when the use of a cell phone was only to communicate. It has become more than that now over the years. Many players like Samsung, LG, HTC, Blackberry and Apple have entered in bringing you the best smartphones and the once leader and almost a monopoly holder Nokia has been dethroned by these companies eating big time into its total market share.
All this happened due to the race of the smartphones, but how many of you know that the very first smartphone maker and making available to the general public was none other than Nokia? A company that revolutionized the cell phone industry has itself lost somewhere in the midst trying to hold on to the very position it was on which seemed impossible for anyone else to reach.
Nokia started the smartphone range with the basic Nokia 6600 which introduced the Symbian OS giving a new look and many features that could never be imagined in a cell phone, since then till now the Symbian has not been able to cope up with the advent of Apple's iOS and the Google's Android. So eventually Nokia took the bold step to embrace the Microsoft Windows Mobile OS in to its phones to breathe a new life into its race back to the title holder and is striving really hard.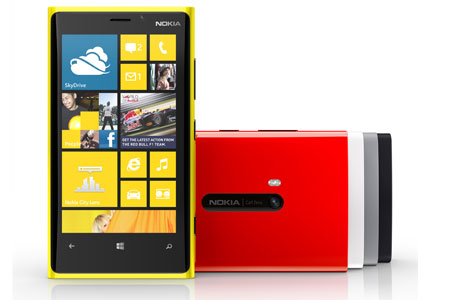 With the Nokia Lumia range starting from the 800 up to now till 920 currently, Nokia really seems to have gotten very serious of the race. This Finnish cell phone maker has not left any stone unturned to develop the perfect smartphone for the consumer with all the best features all packed together in a single unit at a price range so competitive that it literally would make the others sweat.
Loaded with the latest Microsoft Windows 8 Mobile OS, this phone is no less than a wonder. Powered by a 1.5 GHz dual core Snapdragon S4 processor and 1GB RAM and 32 GB Memory, it will make any other phone in the market sweat just like that. Rather even its looks are pretty dashing with a 4-inch diagonal screen made of corning gorilla glass and having a multi-touch capacitive touchscreen, it is sure to make you go "WOW!!!"
As dashing as its looks, the features loaded in the phone as no less. An 8.7 MP camera with the Nokia PureView technology giving the perfect pictures and capable of recording 1080p HD videos along with 5.1 Dolby Digital Surround Sound, what else do you need in a smartphone? This is surely the real deal and Nokia looks in absolutely no mood to play. With the Lumia they surely mean pure business. But if you are the one on the customer end, then it is your birthday every day.
Along with other bundled features like Wi-Fi, Bluetooth, 3G and 4G ready, GPS and compatible with both GSM and CDMA networks, this is a one stop shop for the perfect smartphone. The Windows 8 is a bit new to the market so it will be interesting to see how it performs but it sure is not the one to disappoint any one. Plus the huge number of apps available you just cannot say no to this.
Now it is to be seen whether the Lumia 920 is capable to keep Nokia afloat in the market along with the others. And that only time will tell, but for now Nokia really seems to have done their homework well and this sensational product is a true winning story for now.
Comments
comments