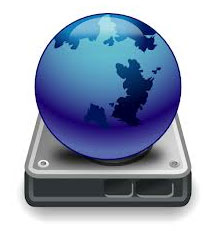 When looking for an alternate way to keep data, pictures, and other media files safe, many agree that online storage is the best solution. As a secure offsite alternative to traditional data storage, online servers offer a perfect way to keep everything organized in one location while also keeping it safe from disaster. Many users are anxious about the fact that media and files stored on a home or office computer can be easily targeted for theft or succumb to fires, floods, or quakes. Online storage offers a way to steer clear of those possibilities.
Online Storage Has Appeal
It is easy to see that online storage offers a little something for everyone, but the primary appeal of online storage lies mainly in the convenience features. With a growing competitor list, many companies are offering some very valuable tools for those seeking online storage. Some of these include:
Unlimited Space- Throughout our lives we accumulate a lot of stuff, and the same can be said for media data and files stored on our computers. With online storage there is no longer a worry or concern of where to keep this mass of information that grows larger and larger over time. There is no longer a concern about the speed at which computer programs run. All data can be stored in a safe secure location that can be backed up at any time.
Easy To Use- Online storage is available to those of any skill level. Any user can take advantage of online storage options with ease. Simply logging into a password protected account is all that is required to access stored media and data. Everything from uploading files to downloading software is straightforward and to the point.
Help and Support- Even though establishing an online storage account through a service provider is simple and easy, there is always a help and support team waiting to assist any user with any questions that may come up. Each user should feel confident with the knowledge that help and support is there whenever it is needed.
Online Storage Offers Easy Access
Offsite storage though an online server is incredibly easy for anyone, not just the account owner, to access. One simply needs the account password. With this permission, any user can simply login and upload what they want, when they want. And this can be done from any location, using any computer and even mobile apps.
Users can also easily share any file with whomever they wish, easily and conveniently.
Storing files and media on the Web via online storage facilities is an easy, safe, and effective alternative to storing data at the home or office. Online servers are capable of holding any file, regardless of the type that it is. It also offers easy public access with permission of the account holder at any time. For those seeking a great way to store a continually growing media collection, online storage is the answer.
Comments
comments