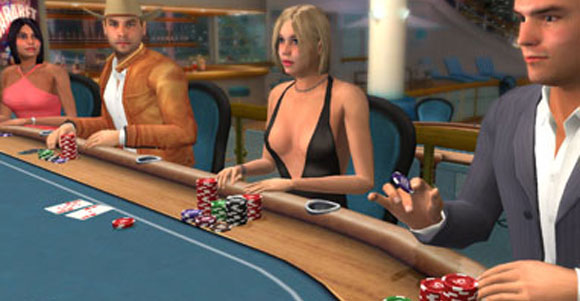 Gone are the days when you had to sit at a Las Vegas poker table just to enjoy the excitement of the game. PKR Poker, in an attempt to move in the opposite direction of mainstream online poker rooms, released a new software update that brings the entire social aspect of playing to the table. Whether you want to stack a friend, buy a virtual round of lager for the whole table or send a triumphant video to YouTube, the latest PRK Poker software makes it all possible. You can even send out a cocktail or shot of tequila to soften the blow of a bad beat.
The Real Life Poker Experience – Online
One of the major features of PKR is the ability to show a wide range of emotions on table avatars. The software update now offers advancements in the popular "emote control" function. The goal is to simulate the same reading of "poker faces" that happens at a live table. In fact, PKR Poker hopes that players will use avatar emotions to promote deception, give false reads and encourage other players to use their emotions to zero in on useful information.
Although not the first online poker game to feature concepts such as virtual cocktails and emotional avatars, PKR Poker offers a new implementation of old ideas. Keeping the focus of the game on fun, PKR will have an easier time attracting recreational players.
Multiple Table Technology
For those of us "high volume grinders" looking to sit down at multiple tables at once, the new PKR software update makes it much more feasible. Users can title, resize and arrange up to nine table windows at a time. The only catch is that the 3D graphical software is processor intensive – meaning that users will need a reasonably powerful machine to effectively play on multiple tables.
Improved User Experience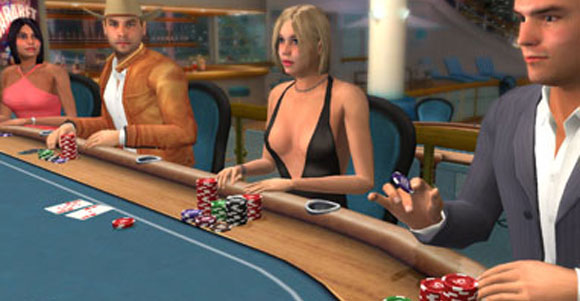 A new luxury yacht theme set against a dream holiday background provides an ideal atmosphere for cocktails and tequila. If you are itching to sit down at a table, you rarely need to wait thanks to an upgraded lobby with a new quick-play system. The number of mouse clicks required to sit at a given table is smaller than ever before.
YouTube Videos
A new hand replayer to be released within a few weeks in beta will attract those of us who love to repeatedly recap our shining moments. Perhaps no one will believe a player who claims to have flopped four Aces or a straight flush – but with players able to record their favorite hands and turn them directly into a YouTube hosted movie, every big winner will get their claim to glory.
For all intensive purposes, the new PKR software strives to serve as the antithesis of fast fold poker. Unlike other popular poker platforms including Zoom, Fast Poker and Buzz Poker, which could never simulate a live casino experience, PRK Poker is now one step closer to helping players experience the casino without actually going there.
About the author:
Akesh Gupta and the Light Speed Solutions team strive to deliver quality
custom software services
on time and on budget.
Comments
comments