Predicted Technology trends in 2013
We live in the era of technology. The year 2012 saw the launch of new technology and gadgets. The year ahead promises to be an exciting year and a time when difference forms of innovations and new inventions are awaiting launch. The year 2012 saw corporate houses like Microsoft launch its tablet, and Apple launch iPhone 5.
A few of the awaited innovations and inventions of 2013 are being discussed below:
Gaming: Play Station 4 – PS4 and Xbox 720 gadgets to watch in 2013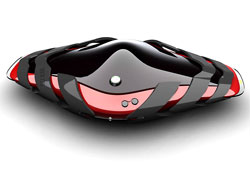 Video game freaks are not satisfied with the Microsoft's Xbox and Play Station 3. They are new gaming option running on old platforms. However, the year 2013 will see the launch of gaming consoles like Play Station 4, PS4 and the Xbox 720.
Microsoft's Xbox 720 promises to offer its consumers entertainment complimented with gaming gratification like never before. This gaming console is expected to hit the market late in 2013. This next generation gaming console from Microsoft is rumored for using an eight core CPU to function. Also rumored is the fact that Xbox 720 will support Blu-ray, 1080p 3D support and DVR functionality. Xbox is also believed to have included an Intel processor, more than 8GB memory and NVIDIA graphics. Media critics believe that Xbox 720 will be at least 6 times more powerful than the Xbox 360. This is one of the gaming consoles to watch out for in 2013.
Yet another gaming device game enthusiasts are eagerly waiting for is the PS4 from Sony. There is no official confirmation from Sony about launch of PS4. However, rumors are in the air that Sony is going to name its Play Station, PS 4 Orbis. Orbis Vitae when translated in Latin means circle of life. There are reports that PS4 will use AMD Radeon HD 7670 chip and the A8-3850 APU. PS4 also is believed to have full HD 1080p 3D gaming capabilities. What adds on to the list of rumors is the fact that PS4 could use NVIDIA's ARM-based Project Denver. With the launch of PS4, gaming buffs can expect a super fast gaming console at their disposal.
Technology: Spread of 4G Technology
We have benefited a lot from 3G. 4G has been launched and is not being widely used as yet. 4G users can take advantage of mobile ultra-broadband internet service. 4G allows users connect to their laptops with USB modems and to smartphones and other mobile devices. This future 4G technology is still in its maturity stage and is believed to spread world over the following year. With the usage of 4G technology, users can expect higher and improved HD resolution.
Gadgets: Apple TV
Apple has redefined the way consumers entertain themselves. Yet another invention from the corporate house is Apple TV. Apple has not revealed details of this new invention. Going by available information, it can be confirmed that Apple TV can have a five inch screen gem, DVR using cloud technology and Siri Interaction. Apple TV will have third party compatibility and will be equipped with the ability to run apps and games.
The last few years saw the invention of new gadgets and technological developments at a super fast pace like never before. One gadget after the other and achieving one technological breakthrough after the other; for a consumer, owing the latest gadget or a technology is no short of sci-fic becoming reality. In conclusion we can say that the year 2013, is a year to watch out for as there are gadgets, technologies and gaming devices awaiting their launch.
Related posts:
Comments
comments