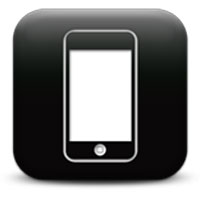 iPhone is a series of Smartphones from Apple Inc. that run on the iOS mobile operating system designed by the company itself. Till 2010, iOS was known as "iPhone OS" but with the release of the first iPad, Apple changed its name to "iOS". The first iPhone was released by the company way back in 2007 and the most recent one was launched in 2012. The iPhone was built with the purpose of having a screen supporting multi touch capability & a virtual keyboard. It is built around all the wireless technologies such as 4G, 3G & 2G. Other features that highlight the iPhone are video shooting, high resolution camera, iTunes music support, email receiving & sending, web browsing, texting, voicemail in a visual manner, high end games, GPS, maps, social networking, etc. To date almost 8 lac applications, designed by the company itself or by third parties, have been delivered through the Apple Store.
Six generations of iPhone as well as iOS have been released so far:
The first iPhone, named "iPhone" and backed by iOS 1.1, was the basic iPhone released with big screen & touch button positioning.
The second iPhone – "iPhone 3G" backed by iOS 2.0 – adds 3G network capabilities to the previous model.
The third iPhone named "iPhone 3GS", backed by iOS 3.0, added a camera with a higher resolution & a much faster processor compared to iPhone 3G.
The fourth iPhone named "iPhone 4", backed by iOS 4.0, featured a high retina display with a dual camera capability.
The fifth iPhone named "iPhone 4S" added a camera of 8 MP with a high end video recording supported by a dual core processor & introduced a voice application named Siri.
The sixth iPhone named "iPhone 5", backed by iOS 6.0, is the most recent iPhone in the series replacing a 30 pin connector with an 8 pin connector known as Lightning, larger screen of 4 inches compared to 3.5 inches of iPhone 4S as well as the latest A6 processor.
Recent iPhone 5 specifications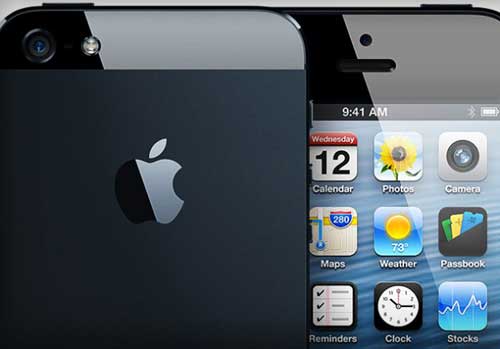 It is the sixth iPhone in the Apple Smartphone series backed by iOS 6.0 replacing a 30 pin connector found in the previous iPhone models with an 8 pin connector known as Lightning. It features a larger screen of 4 inches compared to that of 3.5 inches of iPhone 4S. Slimmer than its predecessor, iPhone 5 has an aspect ratio of 16:9. It also showcases an ARMv7 or a simple Apple A6 processor which provides support for Long Term Evolution (LTE) technology.
It was launched in September 2012. More than 2 million orders were received within 24 hours of its launch. It has been recorded as the best selling iPhone till date which was ordered 20 times more than all the previous models even before the release. iPhone gained positive reviews from all sides except for the Maps which were found to contain many errors; many users also reported weak LTE network.
What's the latest news about the iPhone?
As per latest reports, it is rumored that Apple will be launching another iPhone other than the upgraded version of Apple iPhone 5. This model, termed as iPhone Math, is predicted to have a larger screen compared to the Apple iPhone 5. This means that it will possibly have a 4.8 inches of screen compared to the iPhone 5's 4.6 inches. The report which started providing details on these came from the Chinese & Taiwanese media fraternity. Insiders from Apple say the rumors are irrelevant & the reports fake. The reports also say that it would be released somewhere around June this year.
More information on this reveals that iPhone Math would be a "Phablet" device meaning a combination of Smartphone functionalities & Tablet size. It is also expected to have a camera resolution of either 8 or 12 MP containing lenses of a real high precision. A Chinese firm has reportedly been approached to supply somewhere around 8 million lenses for cameras present in iPhone Math. The shipment for this model is forecasted to start in March which will continue till late April. The shipment will include cameras, panels, and other smart phone related stuff. It is expected to be released somewhere around in May or June.
Information from reliable sources reveal that Apple had been working on iPhone Math for a while now & had already planned to release an iPhone Math Smartphone with its other two models in the form of iPhone 5S as well as an affordable model of iPhone. All the three models might be released together or at periodic intervals so as to keep the buzz going. The reports have yet to be confirmed by Apple officials.
Summing up the features for iPhone Math:
4.8 inch TFT screen
Will be marketed & sold as a Phablet
A camera resolution of either 8 or 12 MP
Expected to release with two other iPhone models probably in May or June this year
Larger than iPhone 5S in terms of screen size
Summary
With iPhone geared up to launch three different models bringing several new technologies this year, there is no doubt about the fact that "Technology is endless… so just wait and watch".
Comments
comments