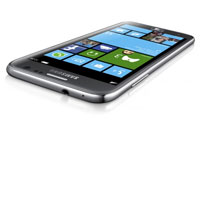 Windows Phone 8 isn't all that far away and the smartphone manufacturers are beginning to gear up for the new Operating System with vigour. IFA 2012 is in full swing and Samsung has had a pretty noisy few days. As well as announcing the Samsung Galaxy Note II they've also found time to sneak in the world's first Windows Phone 8 device. Big news in and of itself, yet it's made all the more interesting because it has beaten Microsoft's favoured partner, Nokia, to the start line. That high profile partnership has been previously viewed as a lifeline for both companies. Struggling with falling revenues and unable to produce high quality products they equally need Windows Phone 8 handsets to be a roaring success. That's why it's a bit of a surprise that Microsoft has allowed Nokia's main rival to steal the limelight in launching their handset first. Nevertheless, here's the lowdown on the first phone so far.
Despite having an odd name (Vita backwards is the official explanation) it promises decent things. First off, Windows Phone 8 promises software support for high-resolution screens and more powerful processors. The Ativ backs up Windows Phone 8's stated aims, with a whopping 4.8-inch display and a dual-core processor. That screen is the same size as the Android powered Galaxy S3 meaning it will probably fit into a similar niche. Nevertheless, the Galaxy S3 is pretty likely to remain as Samsung's flagship phone for a while longer.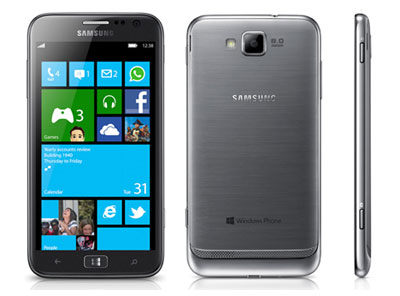 Spec wise the Ativ will have a pretty speed 1.5GHz dual-core processor and 1GB of RAM. This won't make it a world beater, but it does mean that it is pretty squarely aimed at the multimedia consumer market. with a maximum of 32GB of storage it should have more than enough space to store high quality videos and music. This kind of phone is one that could finally mount a serious assault on the current dominance of iOS and Android phones.
It is clear however that the main feature of the phone is actually its Windows Phone 8 operating system, as its specs otherwise don't make it stand out from the crowd. By all means a competent phone, the speed, performance and apps will be what makes or breaks the phone. The hardware race may be peaking here and concentrating on the nature of the software. With 22m UK consumers coming up for renewal of contracts over the next 12 months, the success rests far more in Microsoft's hands than Samsung's.
Comments
comments