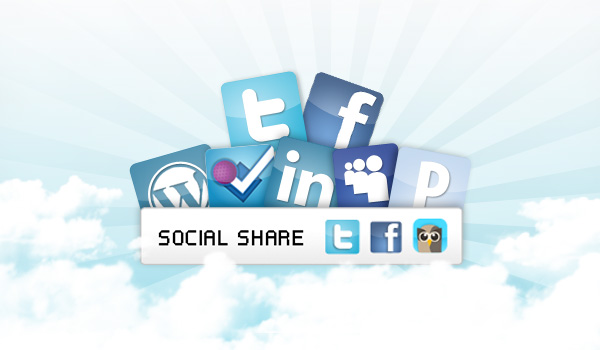 What do Google pages with high rankings have in common? More importantly, how do these pages differ from those with low rankings? Searchmetrics analytics discloses the most relevant factors that affect search rankings.
The main factors that contribute to search rankings are backlinks, high quality content and social signals. Social signals play a vital role in placing websites in the top positions on Google. Social signals are the elements like Facebook likes, Twitter tweets, Pinterest pins and LinkedIn posts. Social sharing sites like Diigo, delicious, Stumbleupon, DevianArt and Google plus make it easy to share your content and connect with other people in the network. The more likes, tweets, pins and comments you have for a site, the more powerful your SEO becomes.
Here are the six most popular social sharing sites that are undeniably important for your site rankings as well as SEO.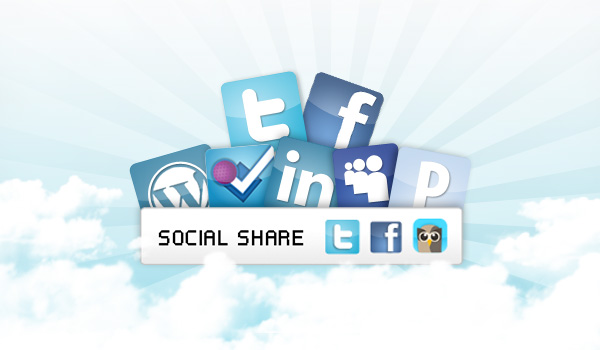 1. Stumbleupon
The more visitors you have for your site, greater are the chances of them getting engaged with your products or services. That is what exactly Stumbleupon helps you do. In order to get this benefit, first you have to install SU toolbar on your computer and then submit any website to its database. If your site is of great interest to the readers then you get a thumbs up. The more thumbs up you get, the more traffic to your site. SU is a great tool that helps you boost SEO and PageRank of your site. This is achieved through backlinks. When you have more visitors linking back to your site, you have better chances of increasing the PageRank of your site thus resulting in greater exposure of your products or services.
2. Chime.in
Chime.in allows users to submit photos, links, videos and content up to two thousand character "chimes." The site will reward users 50 percent of the revenue it earns from selling advertising on their profile pages. When posting URL of your site, you have options to add title, summary and tags. Using Chime.in you can come across people of similar interests. For example, you've a site on cooking and recipes, you can share that content with other users on Chime.in who will also share with their followers. Thus you get a significant amount of traffic which in turn boosts your rankings.
3. Facebook
Companies are moving away from traditional websites, and adding more emphasis to their Facebook pages. Facebook pages helps in getting your brand or business better listed in Google search results. All of the links on your Facebook page will be recognized by Google and others, so links from this social sharing site back to your website are also a great way to boost your SEO results. If a person likes your Facebook page, then all their Facebook friends instantly see that information and can check your Facebook page and if they too choose to "like" your page, then their own circle of friends view that information and the process continues. Thus your page goes on viral marketing.
4. Twitter
In a recent interview conducted by Danny Sullivan, both Google and Bing acknowledged the impact of Twitter on your SEO and PageRank. The more authoritative the Tweeter is, the higher their score. Find out the leaders in your industry. Follow them. Most of them fail to follow you back. Fortunately, if even one of them does follow you, you can connect to a wider audience of your industry. If this industry leader retweets your message, you can reach out to your targeted audience. If the message that has been retweeted carries URL of your website, then within a short time, your ranking will improve.
While you want people to share your website link, do not add links on all messages. Try to post interesting tweets; this will increase the chances of someone retweeting your messages thereby improving your PageRank.
5. LinkedIn
LinkedIn has a great impact on SEO of your website or blog. If reputed websites link to your site, it will boost your website's page rank, so you'll appear in organic search results. Many experts use LinkedIn to get connected but don't realize its role on improving Google ranking. It is a decent way to get your name ranked. While LinkedIn is a great network with discussion groups, if you are not interested in doing so, at least utilize the SEO value to improve your Page rank with Google and Yahoo.
6. Google+
A lot of people do not realize the importance of Google+ when planning a content marketing strategy. You've probably used Google a time or two, so you know how difficult it is to get positioned in the top search results. Google + can help you get high rankings with Google Authorship. More +1's tell Google that you are legitimate and are producing useful content. These positive signals can help to increase rankings.
Comments
comments