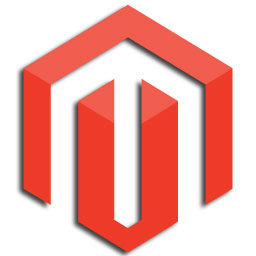 Magento web developer software is used for ecommerce purposes. Many retailers have already adopted this method of creating websites in which to sell merchandise, and it is ideal for those who already have a web presence and wish to strengthen it. Created in 2008, the open source ecommerce platform still thrives today. With its many key features, and the addition of optional versions, it is a popular choice for online business retail.
Since its creation, the Magento web developer software has come to be one of the fastest growing ecommerce platforms in the world, with its more than 60,000 merchant customers. The benefits of Magento are what keep the customers coming and staying, managing to hook some of the top names in the business.
The Extensive Advantages of Using Magento
The benefits of the Magento web developer software are extensive, as they should be for being one of the top ecommerce platforms in the world. Retail owners seek out Magento as it offers many features that their businesses require in order to flourish. With Magento, retailers will gain scalability. This means that by using the software, the business owners will be able to post an unlimited amount of products to be sold in a number of different categories. Not only that, but retailers, should they be internet-savvy or have a web developer on hand, are able to download the code base and make changes to the website as they please and as their business grows.
Another notable benefit of Magento is that it allows for the integration of many well-known payment gateway providers. Companies such as PayPal, ePay, Google Checkout, and many more are able to be used on retailers' websites as accepted methods of payment. Along with payment providers, Magento also allows for the integration of shipping providers. Real time rates with UPS, FedEx, and DHL are offered, and allows for multiple shipping options, such as flat rate shipping, free shipping, and shipping to multiple addresses.
Magento web developer software also supports SEO (Search Engine Optimization). It has the ability to auto generate SEF URL's, site maps, popular search term pages, meta information, and many much more.
The Great Customer Service and Features
Business owners will be happy to know that Magento web developer software also comes with extensive customer service. It features customer accounts, customized orders, and tracking of those orders. And in order to determine how much is being sold, the software also includes in-depth statistics of all business goings-on. Sales reports, reports on how many customers put things in their shopping cart but did not follow-through with the order, tax reports, etc. are some of the main data given.
There are also many desirable features that go along with Magento web developer software, such as: invoice management, tax calculation, shopping cart, store management, catalog management, SSL security support, social media integration, speed optimization, product browsing, product management, and the list goes on.
A Boon for Small Businesses
For retailers, the features that are included can be very helpful when it comes to the success of the business. Choosing the correct platform and the right web development company can make all the difference when it comes to boosting sales margins, which Magento web developer software has been shown to do.
A rise and sales can be beneficial for a growing business. Magento web developer software is ideal for small or medium-sized businesses that are looking to expand their retail company. The software can help them broaden their web presence, allowing for more exposure, and thus a possible rise in popularity. The software is not just limited to small and medium-sized businesses, though. Although larger businesses may not need the exposure or more-developed web presence, it can also be ideal for large businesses that are looking to step up in the corporate world.
While it is important for companies to shop around for platforms that are going to suit their business needs, through all of the growing and changing, it should be noted that Magento web developer software is one of the most popular in the world, with a number of great features and benefits that are able to adapt and mold with each type of business, whether it's small, medium, or large. The more a retail owner or web developer is able to customize their web components, the happier they're going to be with their web presence, which is exactly what Magento allows for.
Comments
comments