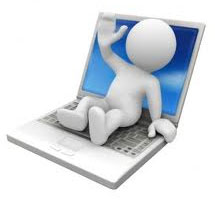 When it comes to getting the most out of company IT systems, using the services of a competent IT support provider is essential. Getting a good IT support provider can mean the difference between smooth-running computer systems and a complete IT disaster. If and when something goes wrong with a company's IT infrastructure, it is vital that service disruption is minimised in order to stay productive. Finding a reliable IT support provider will allow companies to harness the full potential of their IT systems. Here is a guide to getting good IT support, and how to avoid the bad and ugly.
Getting the Most for Company Cash
In today's economic climate, companies are trying to save money more than ever. Because of the importance of IT support, some support providers may charge extortionate amounts for their services. With a bad IT support provider, a simple call-out can end up costing some serious cash. However, there are many great IT support providers out there who offer packages at competitive prices. Companies should look for a provider who offers a flat rate for their services. This means that those call-outs don't have to cost the world. By finding a support provider with reasonable prices, companies can have their IT systems maintained without the huge overheads. 
The Right Level of Service
When companies rely heavily on their IT systems, it is important that issues are dealt with swiftly to prevent loss of productivity and service disruption. A good IT support provider will offer quick response times when dealing with IT emergencies, enabling companies to minimise downtime. If a support provider doesn't turn up to fix pressing issues quickly, it is time to look elsewhere. Making sure that problems with IT infrastructure are solved as quickly as possible is key to staying productive and profitable. When a company carries out mission-critical computing, finding and efficient and reliable IT support provider is a must.
Disaster Control
For companies who rely on their servers and data farms in order to provide key services, system failure can be devastating. It is highly important that companies have proper backup and recovery measures in place in the event of such problems, especially when sensitive customer data is involved. Good IT support providers can help companies to implement the required safeguards in order to minimise damage. With good backup and recovery measures in place, that important data won't be permanently lost if servers are compromised. This form of disaster control is also important when minimising the risk of malicious damage and unauthorised access to company systems. Having a good IT support provider will allow companies to rest assured that their data is safe and secure. 
Security Measures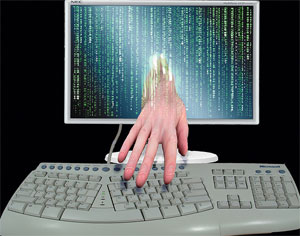 With the ever-present threat of external intruders trying to gain unlawful access to company IT systems, having robust security measures in place is vital. When bad IT support providers fail to implement the right firewalls and security protocols, things really can get ugly. Good support providers will endeavour to implement preventative measures in order to minimise threats from the likes of hackers and malware. For companies who would be seriously affected by compromised systems, having robust security is a must.
Conclusion
From quick response times to security measures, companies need a good IT support provider to get the most form their computer systems. Staying well away from the bad and ugly of IT support is a must if companies want to stay both productive and profitable when IT issues arise.
Comments
comments