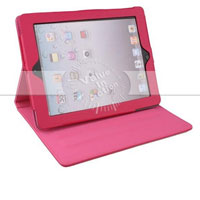 The new Google Nexus 7 tablet has piqued the interests of mobile device users of all kinds; even some fans of Apple products have been drawn to what it can offer. With the release of the device, demand has been overwhelming for Google. Currently, the popular 16 GB version of the device has been sold out from the Google Play store and various retailers. The high amount of demand for the tablet has shown what a balance between price and hardware performance can do for attracting potential users.
Hardware: The cheap price points of both the 8 GB ($200) and 16 GB ($250) versions of the tablet is certainly a nice factor for Google. The Nexus 7 is an embodiment of Nvidia's Project Kai, a plan to build a competitive tablet for an attractive price range. Google worked closely with Asus and Nvidia to take charge of its creation, showing how "important it is for an OS maker to be deeply involved in creating hardware that complements its own software" (PCWorld). In the past, Android devices have failed because of the inability to create hardware designed for the intended software. However, Google's group has broken the cycle with their efforts.
To show off its affordable power, the Nexus 7 has been outfitted with a Tegra 3 processor (1.3 GHz), 1 GB of RAM, 1.2 megapixel front camera, and 1,280 x 800 IPS Panel screen; in addition, the tablet runs with an 8-10 hour battery, depending on the application. Outputs may be seems limited in comparison to other devices, as it only has a 3.5mm headphone jack and micro-USB connector. Furthermore, the storage space offered on both versions seems very limited for those wanting to store more media onto their device. However, these limitations can be overlooked, especially since the cloud is available for more storage. In addition, "if benchmarks are to be believed, this little guy actually performs better than its bigger brothers" (Engadget). Tablets that cost twice as much as the Nexus 7 are being outperformed or have similar performances, showing the and affordability it offers.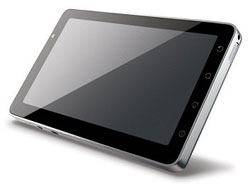 Software: Android 4.1 Jelly Bean OS is a major improvement on previous systems. The introduction of Project Butter to it has been the solution for lag and general unresponsiveness present in previous editions. "For perhaps the first time ever, moving around within Android is just as smooth as iOS" (Techradar). New APIs for notifications have added improvements for navigation, and now you can preview information from various apps that sends notifications. Of course, you can also choose to completely hide these messages as well. Widgets now have more options for customization, such as resizing them to fit where users want them to. The mobile Chrome browser has been implemented as default browser for the system, and users have found it to be fast and responsive.
The Impact: The release of the tablet and its new features has certainly boosted Android's status in mobile applications. However, it will still take time for developers to warm up to Android: "the tiny market share that Android tablets have thus far achieved has done nothing to convince developers to fully embrace the Android tablet ecosystem" (PCWorld). The lack of streamlined content is an unfortunate result, but the Nexus 7's introduction has allowed Android to take a big step towards keeping up with the popularity of iOS.
Comments
comments