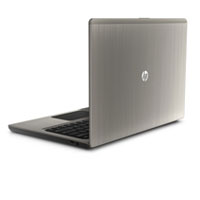 Ever imagined why people will carry with them laptops when tablets dominate the market? What they are taking with them is not a laptop. They are carrying an Ultrabook. Media critics argue that tablets have outsmarted laptops. People no longer carry a huge nylon laptop bag. They have a more convenient device, a tablet. However, one device that has outsmarted the tablet is the Ultrabook. Research points out that the sale of gadgets including PC's has sharply dropped in the first five months of 2012, while Ultrabooks saw a huge rise in sales.
Specifications of an Ultrabook
Ultrabooks are sleek, thin, powerful, stylish and sophisticated devices. However, not all devices can be called an Ultrabook. Intel is believed to be the pioneer in the creation of this device. It is believed that Intel was the first to coin the name Ultrabook. Intel has set high manufacturing standards for the Ultrabook.
Ideally an Ultrabook is less than 2.1 cm thick and weighs 3.3 lbs. When folded; an Ultrabook resembles a tablet in terms of its thickness. Manufactures design the Ultrabook to be thinnest and the lightest without compromising on its battery life and overall performance. Corporate houses like Intel, Dell, HP, Samsung, Lenovo Toshiba, LG and Acer are competing with each other to gain their market share of the Ultrabook.
Rise of the Ultrabook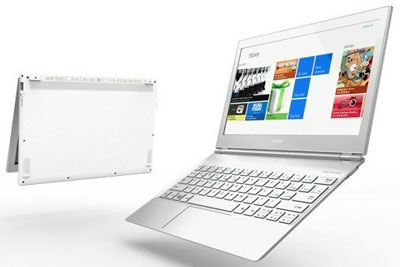 There are many people who chose to use Ultrabooks over traditional PC's, laptops and tablets. The reasons for the Ultrabooks to become a popular choice have been discussed below:
Ultrabooks have rapid start feature
Rapid start is believed to be one of the most outstanding features of Ultrabooks. In five seconds or less, Ultrabooks have the ability to come to the state of a fully functional device, once it is set to sleep or hibernation mode. Ultrabook manufactures have really worked hard to achieve this. Low power storage method is used to achieve rapid start. Corporate houses have spent a lot of money and time in researching how to achieve rapid start with Ultrabooks.
Longer Battery life
In comparison to laptops, Ultrabooks have a longer battery life. Ultrabook batteries are created to last for a minimum of around 4 hours or more. Acer's Aspire S3, Zenbook UX21A and Aspire S5' s battery when fully charged can on an average last for around 4 hours. You can work on the HP Envy 6t, Lenovo Ideapad U310 and Fujitsu Lifebook U772 for about 4 hours and 30 minutes.
There are Ultrabooks with battery life of 5 hours. Dell's XPS 13 has a battery life of nearly 5 hours. Samsung Series 5 Ultra 13.3, Acer TimelineU M5 and HP Envy Spectre XT also have a battery life of almost 5 hours. However, Ultrabooks that give you the maximum battery life are HP's Folio 13 and Samsung's Series 9 Ultra 13.3. They can last for around 6 hours or more.
Extremely portable when compared to laptops
Ultrabooks are ultra-thin versions of laptops. They are thinner in size and weigh less as well. This makes Ultrabooks a popular choice when it is required to be carried along. You no longer have to carry along those heavy laptop bags. Carry with you your sleek and stylish Ultrabook.
Get smart, carry an Ultrabook around. There are corporate houses who offer Ultrabooks per your budget. The choice in the market is plenty. By purchasing an Ultrabook, you are getting more than what a table offers.
Comments
comments