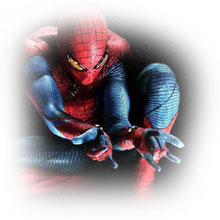 Monster life HD
Enter into a magical world that has monsters, that are cute for a change, and they are in battle! What you have is the exciting world of monster life. Over a hundred years ago the group of Islands called Nuna is laid to siege by the mystical Chaos. However, there is a lively young monster keeper, who along with his monsters, fights back valiantly and ensures that peace pervades all over the Islands. Being a dragon keeper who is quite new to his job, it is a trying task to build up a team of monsters that can efficiently guard the kingdom against any future attacks from Chaos.
The stunning 3D graphic effects transform the paper world to one of reality
A range of monsters each with a unique capability
Exciting feeding and training regimen that keeps them fit
Create your own arena for workouts and training of monsters
Shark Dash FREE
Entertainment and education at the same time through puzzle games in physics! Shark DASH is a fun physics puzzle that has a lot of comic bath toys to keep you in fits. Sharkee boy and his group of toy sharks had the bath tub pretty much to themselves until a group of prankster ducks come along and everything goes topsy-turvy. The militant ducks dare to kidnap Sharkee boy's girlie and that's the limit for Sharkee boy and his group. It's an exciting journey in the wide open waters with numerous bath tubs and unlikely places to look for Sally the dear girl of Sharkee boy. The ducks are ultimately vanquished and Sally is rescued.
The Amazing Spider-Man HD


The super hero movie is now available as an official game app. Blend into the story and play along with the Amazing Spider-man as he single-handedly takes on Lizard and other dangerous gangs. You can web-sling yourself through an absolutely 3D New York City and do your bit to save your favorite city.
Cutting-edge graphics in 3D and some great visual effects
The Lizard meets his match at last
Enjoy the hand-to-hand combat that sets the adrenaline pumping!
Gangster Domination HD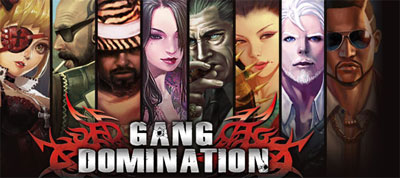 Enter the underworld full of crime and punishment. Meet some of the most hard-core criminals and witness their nefarious activities. Being the gang leader, you will boss the gang and guide them through inter-gang wars, shoot-outs and two-timing members, to stay on top. You can choose to be a lone gangster, or team up with equally dirty guys. It is a card game with hundreds of designer cards to use in the game. Some cards are more powerful than the others and the excitement builds up when you discover which is which. You have tattoos too to make the gangster make-believe all the more real.
Fashion Icon
Now have a bit of fashion and fun. A young girl with a hundred dreams to make it big in the fashion capital of the world – Paris. You need to equip yourself first by exploring the many small chic shops that have all the knick-knacks that are any fashion aspirants dream. Try on, and select clothes of every genre and live the excitement. Create your own outfit by choosing the best one that suits you and make a statement that becomes the talk of the town! Get connected to important people and add a dash of romance in the process. With over 23 locations in 3 different areas you certainly have a full wardrobe to contend with.
Comments
comments