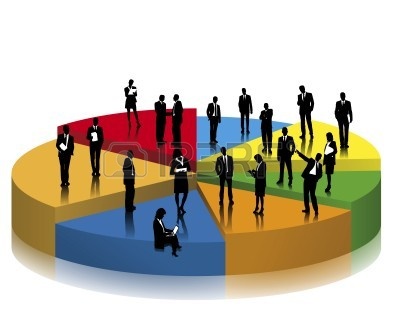 The financial advisors can be called as your tour guides and their job is to help you in moving in the right direction in perspective of your financial investment stuff. Whether you are looking out for these professionals for chalking out a competent retirement plan for you, college education or want to procure your dream home, a good financial advisor can help you in extracting the right amount of info for you along with setting up several milestones and landmarks, which can help you in deciding what to do the next. Today, as we all live in a social media world, every professional on this planet has made his or her presence felt over these networking sites. These include the financial advisors as well, which means you can easily find out good professionals using these social sites. The below is the list of key tips for finding out a good financial advisor leveraging the social media sites. Let's check them out:
Leverage your social networks
One of the best sites to find out these professionals is the social media site meant for professionals and entrepreneurs called LinkedIn. This is the website, which is known to posses one of the best databases of different professionals. So the first thing you can think of trying is to leverage your network. Start searching your 1st, 2nd and 3rd connections over this site in order to find out if someone you know can render you the personal referral.
Search out for individuals
The financial advice is often very much personal so you should trust and like anyone whom you are going to work with. Checking the profile of your potential financial advisors is really a critical thing to do. Make sure you have a look at your potential advisor's professional biography and do not just forget to browse the entire profile along with finding out their passions and interests as well. Also, you can find certain referrals or recommendations about the people who have worked with your potential advisors, which can help you in understanding their professional knowledge and skills. If you are keen to meet your potential advisor, you need to narrow down your requirements geographically. Otherwise, you would see a number of advisors working with different clients remotely so do not just shy away from looking no further from your residence.
Using the advance search tool
While hunting for this professional, make sure you use as many keywords you have along with narrowing down your search with things like Certified Financial Planner, CFP, fee-only, fiduciary, fee-based, FPA advisor, fee only financial advisor and NAPA advisor. The financial advisors are known in the market with several titles, which can be at times a confusing affair. Some of the key terms apart from financial advisor include financial planners, wealth manage, investment advisor, fee only advisor. They also can help you in knowing something regarding the kinds of advisors before you start searching for them.
Reach out to LinkedIn
Once you have extracted few advisors, which interest you make sure you contact them via the LinkedIn in order to allow them to know what kind of services you are interested in and the way they can help you out in this.
Wrapping up
Finding a right financial adviser for treading your financial journey is extremely important, and social media sites like LinkedIn can be the best resource to help you get the right financial professionals.
Comments
comments