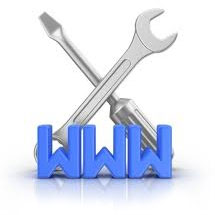 Internet marketing is the promotion and sales of goods and services on the internet. There are different methods to do this, like ads on specific sites, email and mobile marketing and through Search Engine Optimization. There are ways and means by which you can attract customers to your services and products and here are the top 10 tools.
1. Efficient computer and speedy internet
You might think this is too simple to be in a list, but think about it. What is internet marketing if you don't have a great computer and a super speed internet connection? So do scout around for what's available and take into consideration battery life and portability among other things before you buy.
2. Google Analytics
What would internet marketing be without Google Analytics? This most reputed of sites offers mobile and website apps, multi-channel presence, and lets you measure sales, conversions and footfalls to your site. Based on information you find here, you can decide how to proceed to bettering your business.
3. Digital Point Keyword Tracker
With this you can monitor rankings up to 20 positions, keyword ranking, back-link numbers, page ranks and engine index. With over 3,000,000 keywords and 220,000 websites for more than 100,000 users, the scope and reach of this tool is spectacular.
4. Google Docs
Whether it is spreadsheets, presentations, documents, drawings or forms, the appeal of Google Docs is universal. You can work on and manage all your work from anywhere and share and collaborate on them too.
5. AdWords Keyword Tool
If you are looking for statistics on all the keywords you are using and then some, this is where you should be.
6. StumbleUpon
A site that lets you find information most relevant to your choices and interests, StumbleUpon constantly offers engaging, exciting information in the form of pages, photos and videos. If you have presence on the site, you can see traffic directed your way.
7. Wunderlist
A free management tool, this site allows you to sort, categorize and prioritize work across all your devices- Apple, Android or otherwise. It is aesthetically appealing, effective, simple and shareable.
8. Bitly
A user-friendly, adaptable site that works with almost all apps, this program comes with its own analytics tool. With Bitly you can save anything- music, pictures, and documents as bitmarks. Once you're done with that, you can share links with friends and others and put all your bitmarks into bundles. A great way to connect to large numbers of people.
9. Keyword Discovery
A keyword research tool, this site promises to direct traffic away from competitors, maximize 'pay-per-click' campaigns and make website content and meta tags more efficient. Through the site you will know what words and terms people are using in finding information and you can mold your plan accordingly.
10. Mailchimp
Fast service with a free basic plan, Mailchimp has some amazing features and reasonably priced advanced plans. Whether it is mobile friendly campaigns or tracking responses back to your account, Mailchimp has it all. You can be as creative as you like in your newsletters, connect with social networks and find out if your plans are working with a tracking system. No wonder more than a million users depend on its service.
There are many ways with which to optimize your internet marketing experience. So do explore and then decide what's best for you.
Comments
comments