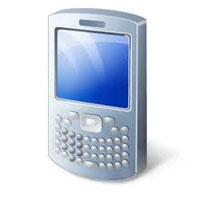 Throughout the last few years, smartphones have completely dominated the cellular phone market. Nowadays, there are many smartphone options, which makes it a big challenge for an individual to choose the best device. Amidst all these choices, you may find yourself not being able to make a decision. Here is a list of ten of the hottest smart phones in the market today that are also expected to be popular in 2013.
Motorola Electrify 2
The Motorola Electrify 2 runs on Ice Cream Sandwich. The smartphone targets the upper to mid range market segment and is equipped with a 1.2 GHz dual core processor and a ColorBoost touchscreen display system. Its 8Mp rear-facing camera is capable of recording 1080p videos, and the entire cell phone is protected by a splash-resistant layer.
Samsung Galaxy S Blaze 4G
The Galaxy S Blaze 4G is a smartphone with 4G technology. It features a 1.5 GHz dual Qualcomm processor. Its brilliant super AMOLED touchscreen offers users a greater interaction with the system. Blaze 4G is preloaded with entertainment features including TV shows, movies and games.
Nokia Lumia 900
The Nokia Lumia 900 runs on a Windows operating system, using the latest Mango 7.5 Windows software that is clean and easy to use. Its elegant design, accompanied by a 4.3 inch display, makes this an ideal smartphone for fans of Microsoft. In addition, this phone can be used to access over 100,000 third party applications.
Next Gen Nokia
The next-gen Nokia smartphone coming after the release of Lumia 900 features a dual-core Qualcomm processor. The smartphone will be running on Microsoft's latest cell phone operating system – Windows Phone 8. A front-facing camera is also expected to feature in this new smartphone to take advantage of the integration of Skype in Windows Phone 8. This product is expected to launch in late October.
Samsung Galaxy S III
This is the latest smartphone from Samsung with over 500,000 apps available for its use on Google Play. The Samsung Galaxy S III has a huge 4.8 inch display, with a 1.4 GHz quad core processor and a microSD storage capability. The Galaxy III runs on Android 4.0 Ice Cream Sandwich, and it also provides support for natural language commands.
BlackBerry Bold 9930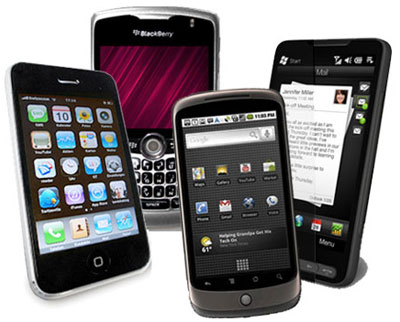 The Blackberry Bold 9930 is the thinnest Blackberry. The smartphone offers a perfect combination of a high performance keyboard and a responsive high resolution touchscreen. It supports roaming and is fitted with Wi-Fi connectivity. Its email and messaging capabilities are superior to its competitors on the market.
HTC EVO 3D
The HTC phones are manufactured in Taiwan, and this smartphone offers 3D technology in the palm of your hands. The HTC EVO 3D smartphone allows you to capture 3D images and video with ease. The content can be viewed in 3D using the phone's screen without the annoying 3D glasses.
HTC One X
The HTC One X is an Android run smartphone, making use of Android 4.0 Ice Cream Sandwich. One X comes with a 4.7 inch display screen and a 1.5 GHz dual-core processor. Its sleek beauty and 4G LTE network support make it a powerful, functional and simple smartphone.
T-Mobile HTC G2
The HTC G2 with Google Android is a solid smartphone, with its big display screen and a slide-out keyboard this is an easy to use smartphone. G2 is integrated with many of the features offered by Google including Google Maps and Google Voice.
Apple iPhone 5
The iPhone 5 is expected to launch in September or October this year, and it is expected to be the best iPhone ever made. Along with the elegant design that has been Apple's trademark, the iPhone 5 is expected to have a more powerful battery, together with a few additions to the system including a bigger display screen and LTE 4G networking support. In addition, iPhone 5 is also expected to incorporate a smaller Dock connector. The Airplay and Wi-Fi sync features offered will reduce the need for cables.
Comments
comments