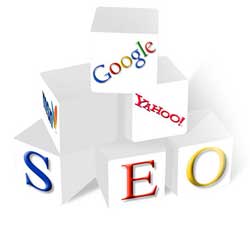 Somehow, every time you run a search on your favorite search engine, no matter how vague you are, you always get results, and most of the time they are relevant. Ever stopped to think about just how they manage to do that?
If you were a librarian and someone came up to you and asked you for books on a broad subject such as travel, you would probably have to ask them to explain so that you could help them. Somehow, your search engine gets it right without any further explanation, and it even arranges the results for you in order of relevance.
Understanding how this is done is indispensable for any website or blog owner. If you are going to put a site up, you want traffic on it, and one sure way to do that is to have it coming up first whenever a search is done.


So, how exactly is it done?
1. Keywords, keywords, keywords (But not overstuff them!)
Search engines basically determine how relevant your site is by checking whether the keyword is mentioned there in, and how frequently it is mentioned. The very first thing you will need to do obviously then would be to determine the right keywords to use in your web pages. This can easily be done by doing your research using any one of the many keyword research tools available.
Next, find an optimal balance of the keyword use. As much as the frequency of the keyword determines the search engine's perception of your site's relevance, too much will cause it to be disregarded.
Some companies have gone to the extent of devising ways to present a page that is full of keywords to search engines, but a different one to its visitors. These tricks are soon discovered though and may have serious consequences. Simple solutions such as interchanging the keyword and its synonyms in your content are more likely to have a better chance at higher rankings.
The location of the keyword is of the essence too. Using your keyword in your website's title tag will influence search engines to pick your site just as a relevant title would influence you to choose a book in the library. The text that you see just at the top when you open a browser window is what is referred to as title the tag. Putting your key word there is one of the best things you could do to optimize your visibility to search engines.

2. Age
This is something that you cannot escape, no matter how much search engine optimization antics you pull out of the hat. At the end of the day, the older the site, the more credible the search engine will assume it is. After all, if you have survived that long and are still getting traffic, then surely there must be something good that you are telling your visitors!
For the newly established websites, it might take some time but with patience and all the other factors in place, your site is going to get to the top eventually.
3. Links
Quality inbound and outbound links to your site will take it to the top. Remember that the point of emphasis is quality. Links to and from spam sites or other irrelevant sites will do you no good. You need links from sites that are well established and reputable.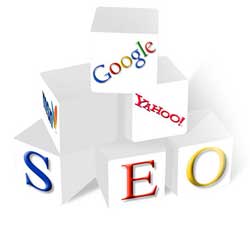 Getting this might appear impossible if you do not have any connections with the owners of these good websites, but the fact of the matter is, you do not need connections. Every good website or blog will want to be associated with high quality content. So all you have to do is make sure you stock up on high quality, interesting information and on their own accord, they will post links on their sites.
If possible, contact these websites and ask them to kindly use the keyword you would like in their links. Keyword rich links are a website's best friend when used correctly.
Studies have showed that up to 95% of web users will not go beyond the first page of their search. When faced with such odds, you understand why you need to do all you can to make your website be in that first page!
Comments
comments