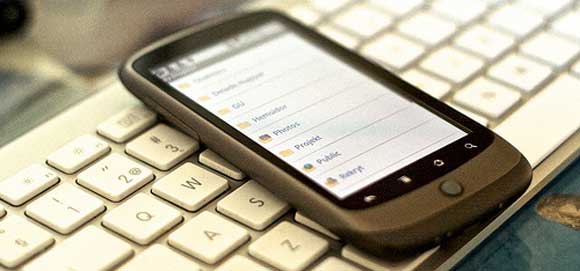 It is always hard to break even in an industry, and this is especially so for the small business that does not have the advantage of economies of scale that a large business enjoys. There is nothing as disheartening as putting your heart and soul into a business, only to suffer crippling loss.
While it is true that there is stiff competition in almost any field, that is not the main culprit behind most business' downfall, lack of proper financial management is. With the right kind of technology however, your small business can finally make some headway and start making money.
Everything from tax savings to ensuring that you actually get paid, and on time, can be taken care of by the following nifty devices and apps. Technology is a breath of fresh air to the open-minded entrepreneur!
Smartphone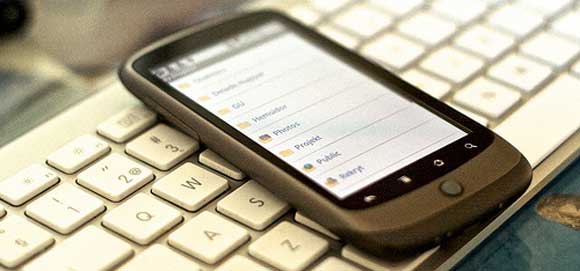 This nifty device can beat the average laptop anytime for those who loves to be on the go. It is a must have for the small business owner as it opens up to him a wide range of powerful functions at his fingertips. With the right apps, the small business owner can terminate the need for external professional help.
He can cheaply advertise his business with an app like Eventbrite that allows for wide publication of any business event and even the sale of tickets online. Some apps allow the business owner to track the movements of potential customers and send them text messages just in time to lure them into their shops. With search engines such as Google and Bing, the business owner can easily get information on the latest trends in the market at his fingertips.
The best things however have to be the personal finance management and banking apps that allow the business owner to manage his personal finances professionally without the help of a banker, some apps going as far as becoming financial coaches that can teach the business owner how to manage his finances for the best results. Banking apps allow him to do all his banking transactions online.
Square

Accepting payments via credit cards is one of the surest ways of payments. It means that as long as the credit card is accepted, the payment is made there and then, and the business does not have to suffer any form of loss from bad deals.
The only problem is that most businesses cannot afford the machinery required to take credit cards. It involves signing up to merchant accounts then being forced to pay costly monthly premiums.
Square is a solution for this. This simple device allows the business owners to use their iPhones as a credit card machine. Simply plug in the device to the phone's headset opening and read the card using it. The customer then signs on the phones touch screen and the transaction is complete.
Jack Dorsey, an entrepreneur who was pushed to inventing it, created the device. This is because his friend made a loss on a sale amounting to $2000, simply because he did not have the ability to accept credit cards. It has helped many other businesses avoid landing in the same situation.
CarCheckup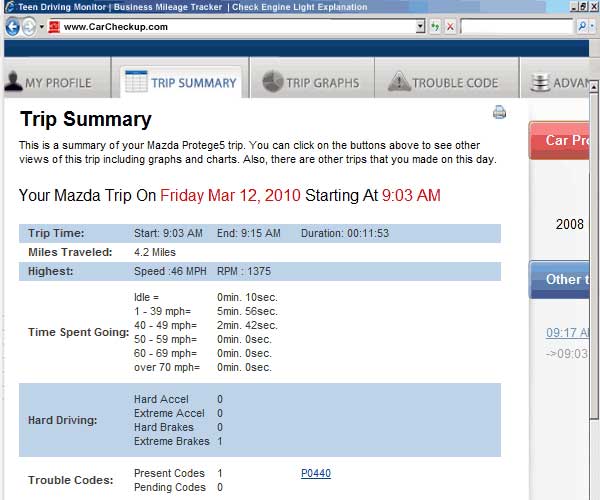 This device also helps the business make huge savings on tax deductions. Most business owners do not take the time to calculate the distance covered each time the vehicle is taken out on a business assignment, yet there is a tax deduction of up to 51 cents a mile allowed.
CarCheckup is attached to the diagnostic port of the car and makes the tracking of mileage that much easier. It records the miles travelled on each trip then transfers the same information to your computer when attached onto it. It makes financial documentation much easier, and you easily get the tax deductions due to you.
Scan Snap
Scan Snap is a tiny portable scanner by Fujitsu that allows you to get your business documentation in order. Scan receipts as you get them and save them on your computer using this handy little device for maximum budget and expenditure monitoring. Having good documentation should save you a lot of headache with the taxman too!
The great thing about it is that it does the scanning is done at incredible speeds, and if there is some really important information in the document you are scanning, just highlight it with a highlighter pen and the system will recognize it as important.
About the author: Nick Thomas is a finance expert and consultant. He writes for DebtConsolidation.com.au and has written many posts about gadgets and apps to manage personal and business finances.
Comments
comments