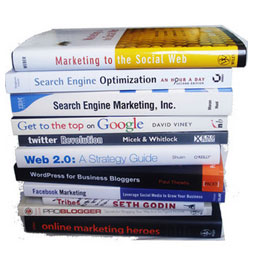 The digital landscape for online marketers is ever changing and the way information is being shared on the internet has greatly altered in the past few years, mainly thanks to constant changes and updates in Search Engine Optimization (SEO) and Google's algorithms.
On the other hand, the online market has never been more competitive and because of that, the need for good online presence is now stronger than ever. Therefore, every online entrepreneur in order to preserve and amplify their existing online presence, has to keep an eye on upcoming internet and SEO marketing trends. In this article we present you with an in-depth overview of top 5 SEO and online marketing trends for 2014.
Content Marketing
Everything you learned about SEO and internet marketing in 2013. is still relevant. Not a lot has changed regarding the importance of content. This won't change in the future either. Google is concentrating on supporting businesses that focus on offering value to their target demographic. Not only that high quality content helps businesses build rapport with their customers, it also increases their chances of being supported by Google. In 2014. it's all about brand building within specific industries with content targeted for a specific audience. Marketing to the masses is long gone.
Mobile-Friendly Content
According to a recent research conducted by the IMspot webmaster and marketing forum more people used the internet through mobile devices than through computers, therefore it is absolutely crucial to produce mobile-friendly content. The shift from PCs and laptops to smartphones and mobile devices generally will continue in 2014 and customers simply won't take businesses that don't have mobile-friendly content seriously any more.
Social Media
There is no doubt about it, social media is playing an increasingly important role in the digital marketing arena and that will be the case in 2014. too. New social media sites are emerging constantly and sweeping through the market. Most online entrepreneurs often overlook the true benefits of social media. Sure, it's related to increasing organic traffic and search engine visibility, but social media gives businesses a platform to interact with their audiences and build their brand. For example, Facebook ads are now displayed directly in the news feed and according to research, they have 20 times higher click rate than standard web ads.
Inbound Links and Guest Blogging
The quantity and quality of inbound links will play a huge role in 2014., especially when it comes to organic search ranking algorithms. Just like in 2013. the best possible tactic for link building will be guest blogging, but not just for link building, it will continue to play a huge role in creating credibility and brand building. Guest blogging on relevant sites within the industry a business is operating in will continue to be the best legitimate link building tactic.
AuthorRank and Google Authorship
In addition to other social media, investing in Google+ presence will be absolutely key when it comes to internet marketing and SEO in the year 2014. AuthoRank will become an integral part of the algorithm, since it's becoming Google's main tool to make search results as relevant as possible. Authorship on the other hand will allow any content author to connect their content with their Google+ profile, which will in return also appear in search engine results.
Ignoring any of these 5 rising internet marketing and SEO trends in 2014 will without a shadow of a doubt hurt every business, since they are all absolutely crucial and equally important to helping a business grow and expand. In order to prevent that from happening it is absolutely key to integrate all of these components in your internet marketing strategy.
Comments
comments