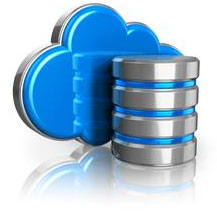 Today, you could find cloud storage a common option for users. The Cloud Backup can be called as a new fad of the day among the modern day users. The fact is that these are actually a useful thing. It simply reduces cost and time in your number of personal and professional use. At the same time, there are myriad of methods to use cloud storage services apart from using them for storing data online like a simple platform. The following are the top creative uses of cloud storage.
Replace your FTP
The common knowledge simply dictates a number of cloud storage services to download and upload files via a graphic interface. A majority of users do not realize a fact that there is some other method to upload and retrieve files. You could simply make folders and files public, thus anyone access your data without any hassle. While using FTP (file transfer protocol) service, the cloud storage service could work like a powerful substitute.
Merge all documents
The cloud computing caters you the best choice of syncing documents across the multiple platforms. Previously, doing the same was really a very frustrating experience for the users, even using pen drives were among the inconvenient option as you had to rely on the manual mode of working. The cloud services are free from all these constraints carrying a completely automated fix which could be easily accessible over the web.
Create a Virtual Paper Trail of File Versions
The problem you face while storing files in any traditional rack space server is monitoring the file versions. Since the software keeps on enhancing and changing, hence tracking the number of file versions could be extremely confusing. However, in cloud, you have the option of creating a virtual paper trail of a number of file versions. Also, the cloud is extremely fast; hence you can easily access these files in a much faster way than before.
Collaboration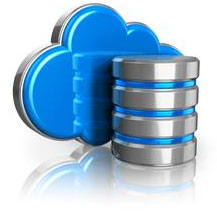 The cloud storage service simply makes the internet based coloration a simple choice for a myriad of web workers. This could be carried out by making the cloud storage service as a main location for sharing and storing a number of files. This could be a great help for users working over a number of projects as it caters a centralized storage space, which is very easy to access. Hence the people or groups not only saves a great amount of time in file sharing collaboration, but at the same time the cloud storage services help you in collaborating in real time. In this way, working online with your network becomes simple than before.
Media organization
Generally speaking, the cloud storage gives you enough room to organize all your digital media in an organized way. Hence you can manage formats like Mp3 and other audio and video formats, multimedia design projects and other stuffs using cloud computing to manage diverse and big size digital media libraries.
Data Restoration
The cloud storage also acts like a great launching pad for testing the data restoration process. In this way, you do not have to worry about your hard drive crash or some other malfunctions in the coming future as you can easily restore the data via cloud computing.
Final word
So, you can see how the power of cloud computing could be easily leveraged to cater the number of benefits of trustworthy data storage, reduced storage costs and faster access to millions and trillions of internet users all across the world. One of the biggest plus point with cloud computing is the easy and quick accessibility of data through the web.
Comments
comments