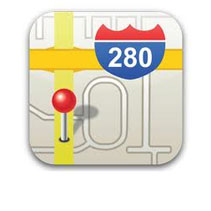 You love travelling. But when the time comes to pack your bags and give a start, several questions click in your mind, especially when you are travelling overseas. How to go? Where to accommodate? What to eat? What to carry? What to shop? Your problems can be solved if you have an iPad with you.
Top 5 Travel Apps for iPads that will help you a lot while travelling:
Ask A Nomad App
If you love travelling, if you have an iPad, there is an exclusive application for your iPad known as "Ask a Nomad". It has been launched by a company called World Nomads.com that deals with both National and International travel services. This Travel Apps will help you by providing answers to every travel questions, free advice and all kinds of assistance anytime and anywhere.
Book Reading App
Are you bored with a long flight, train or bus journey? Your iPad in hand will surely spice you up by downloading and opening your favorite books for you. This App will help you to do so. Isn't it interesting? You can also go through any magazine or journal by this App. The columns are based on some important facts regarding the place you are travelling.
Language Translation App
There are some places in the globe like the European countries and the East Asian countries. Have you ever travelled these places? If yes, you must have faced a lot of problem to deal with the local people. You can't communicate with them in English. Do not worry! By the Translation Application, you can translate any language in your iPad. You can get some application like Linguo Lite and iTranslate free of cost. But Apps like iLinguist and QTranslator can cost you ninety cents and higher. So, next time when you travel there won't be any problem even if you do not know the Regional languages.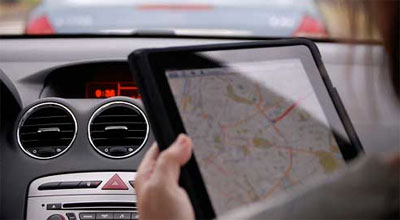 Currency Conversion App
As the rate of soft currencies goes on fluctuating every day, we can be highly deceived by some merchants and vendors while travelling around the world. By this Travel App you can stay updated with the rate of conversion and thus cannot be cheated easily. So, do not hesitate during any transaction. Stay relaxed and be free.
Accu weather App
You must not be aware of the weather of the place where you are travelling. You can't pack your bag. You can't decide what clothes to take and what to not. Do not waste your time thinking. This Travel App in your iPad will surely help you. The App will provide you information on the current day continuing upto a period of two more weeks. This will include the maximum and minimum temperature, wind, storm, humidity, precipitation, etc. The "Life Style" forecast of this application will tell you if the day is ideal for a family picnic, bike riding with friends, fishing out with relatives or walking along a beach holding your partner's hand. You can get this application free of cost. So, download it from now.
Comments
comments