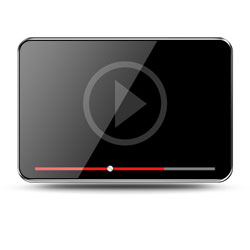 As a business owner you understand the importance of website traffic, having a great website and including a blog to make your website appealing to all the people searching the Internet every day.
While the majority of businesses now rely on the Internet, there are ways to increase your visibility. The first step is to ensure your website is search engine optimised, user friendly and appealing. Choosing the free website designs is not a great start for any business, especially if you want to make some money from it.
Everyone is Online
Everyone is online these days from the major department stores to the e-commerce stores to the freelancers. Having a website is a necessity to meet the customer's demand. At the same time careful consideration needs to go into your website planning.
Are you going to have a blog? Who is going to write it and how often are you going to update it? To keep followers interested a blog needs to be updated on a regular basis and must include links to your website.
With the new Google rules you now also need to ensure your blog is interesting and informative and not over-run with keywords and links. The entire aim of having a website and blog is to increase your website traffic and get a good ranking in the search engines.
Add Videos
Adding videos to your website is one way you can increase your visibility. You've seen how popular YouTube is with thousands of people flocking to the site for video blogs on a variety of subjects. As with a written blog you can find just about anything on YouTube in video format.
So how does this affect you as a business? Firstly adding videos to your website, maybe to discuss your more expensive products can increase your website traffic and make it easier for customers to actually see the product in action. You can then use these videos on YouTube and increase your visibility that way. Just an added boost for your website to increase your traffic.
Your next step is deciding who is going to make your video. Because your video is a marketing tool you want it done professionally. Your receptionist standing there with a video camera that she has never used before will not offer you the desired effect you are hoping for.
It's worth spending a little bit of money on marketing a get someone in who is able to do the video for you in a professional manner. Maybe you want to animate your videos, make them appealing, make them stand out and be unique to what your competitors are offering.
Comments
comments