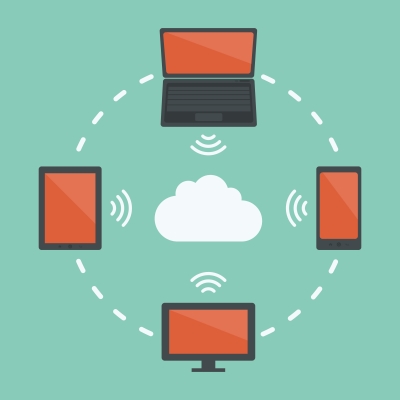 When it comes to almost any business function, a cloud app can be found to make that task easier. Cloud apps can improve your workflow, sharing ability and productivity by easily connecting to other applications and to data stored in the cloud. When it comes to cloud data management, a business should approach it with an eye toward maximizing the use of its storage server and adapting new efficiencies.
All-around Great Apps
Many different cloud-based apps can enhance the work experience and below is a sampling of some that will work for all industries. They're also easy to set up and have immediate benefits. Consider using some of these and then branch out to discover some additional cloud apps that meet your business needs.
Syncing apps: Although it's easy enough to access any documents you have in cloud file storage, sometimes you want a hard copy of the document on your own PC. A syncing app allows you to automate syncing between a desktop or laptop computer and your cloud. Tech Republic recommends using certain specific apps, including SyncDocs or ZeroPC, but many are available.
Event tracking apps: If you run events or meetings, keeping track of the event and sending reminders can be time consuming. Cloud apps streamline the process by allowing you to set up recurring events, automate reminders, set up read receipts and generally manage your event with less hands-on time.
Specialty apps: Depending on your industry, special cloud apps may be a great help. For architects, engineers and designers, online AutoCAD apps such as AutoCAD WS offer cloud-based collaborative platforms for designing projects.
Cloud printing: Print to your home or office computer from anywhere-even from your smartphone—with cloud printing apps.
Scheduling: Cloud-based scheduling apps can be used to create and edit sharable schedules and alert staff via email or text.
The Benefits of Using the Cloud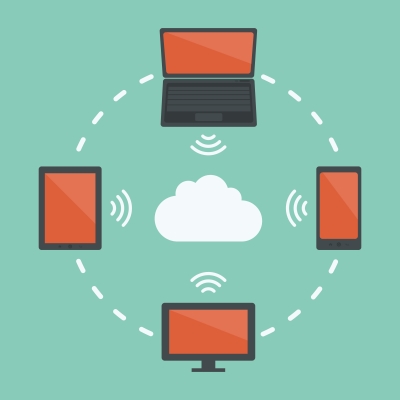 Cloud block storage allows you to store apps, files and other data in one accessible place. When all these elements are stored on the same server, applications can launch faster, users can retrieve needed items more quickly and processing speeds increase. Employees can work more efficiently with everything in one place, reduce time spent on busywork and enjoy the ease of use of these new tools. Many cloud apps also offer advanced reporting functions that allow employees to make informed business decisions and analyze goals.
Cloud-based apps are generally easy to implement and use, which can leave employees with a positive impression of the cloud. Upgrading to a cloud app can improve employee morale as well as output, especially if you're working with legacy apps that are difficult to use and have a steep learning curve.
Many of these apps come in free or light versions that allow you to test out what the cloud can do for you and evaluate similar apps. With cloud apps increasing in usage, consider this the time to try them out. Determine what works best for your business and explore new ones that address your business challenges. Because cloud providers offer scalable cloud databases that can accommodate these and other apps, these solutions are perfect for medium- and enterprise-sized businesses alike.
Comments
comments