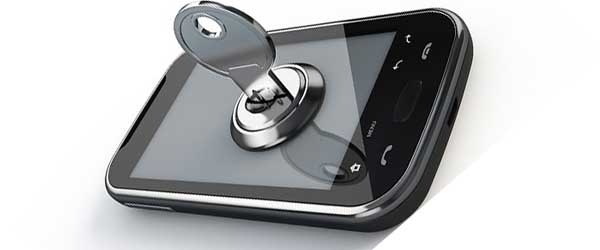 Unlocking a cell phone opens the device up to a whole new world of apps and service. Most cell phones come locked. This means that certain providers can only power the phone, and it ensures that the phone can only use specific apps that you purchase through the carrier's app marketplace. One way the consumer can defeat these restrictions is by unlocking the cell phone.
This is a process that opens the phone up to new carriers, and it allows users to install new apps that were previously banned. While few would say that unlocking a cell phone isn't handy, there are some ethical issues to consider.
Benefits of Unlocking Phones
There are two major benefits to unlocking a cell phone. The first one is that the cell phone is now open to thousands of new apps because it is freed from just using the carrier's app marketplace.
There are many apps that are not allowed on these marketplaces for a variety of reasons. They may be apps that are pirated versions of expensive programs, adult apps or apps that somehow conflict with the carrier's policies.
The second benefit is that the phone can now use another carrier. For example, say that a phone is only capable of working with Verizon. An unlocked phone bypasses this restriction, and it also enables the user to easily use the phone in a foreign territory that uses another mobile frequency.
Carrier Policies
Some carriers enable users to unlock their phone, but only if they go on a waiting list for an extended period of time. Typically you will need to wait about six months or more, and this normally only applies to older or less popular models.
The vast majority of carriers are heavily critical of unlocking phones. An unlocked phone typically loses its warranty, and there may be many features that no longer work after being unlocked.
Ethical Reasons for Unlocking
It is within a consumer's full legal right to unlock their cell phone. This was decided within Congress in 2010, and it protects users that want to unlock their devices.
Cell phone service is typically quite expensive, and roaming charges can be devastating if the device is used in another country. Unlocking the cell phone enables the consumer to choose the exact carrier that he or she wants to use, and it makes it easier to bring the phone to another country.
Restriction the freedom that one has with their device can be seen as unethical. Many people argue that carriers are attempting to policy their devices, and this creates an ethical problem.
Ethical Reasons to Keep Phone Locked
While carriers and software providers sometimes ask for a massive amount of money for their service or apps, these prices are used to fuel further developments. The money is used in improving quality, making more apps and make the devices more secure.
Unlocking a cell phone becomes a security risk, and it can be irresponsible to use these devices for business. Most cell phones experience software upgrades that are meant to improve security, but these upgrades only occur if the phone is locked. Unlocked phones can compromise an entire business's security.
An unlocked phone is much easier for counterfeiters to sell. This can create disastrous device trafficking that threatens the profits of the manufacturer, and it the money can be used to fuel wars, drug trade and criminal activities.
About the author: Jennifer Carrigan is a freelance writer on behalf of www.sslegalgroup.com whose team of lawyers understands the ethics of the law.
Comments
comments