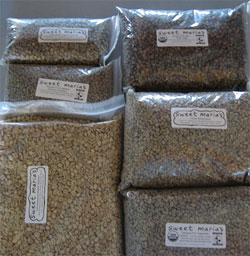 When you're a person that must always operate the latest Apple or Android mobile phone or tablet computer, and you're also a coffee drinker, you will be pleased to know that there are range of applications that have been made to suit your lifestyle. What apps should you choose?
These apps are suitable for everyone from the beginner coffee drinker all the way through to the experts. They are designed to help you get the best out of your daily coffee, show you how to order, discover new ideas and instantly share your favourite drinks and locations.
Barista
This inexpensive app will teach you how to make a range of appetizing coffees at home. The software will teach you how to use your espresso machine in exactly the same way as a high street professional.
There are simple step-by-step instructions for you to make all of the fashionable drinks you will see on menus all around your town. If reading the information isn't enough for you, you can watch a range of comprehensive video tutorials to show you how to prepare your coffee.
When you come across any coffee terms that you don't understand, they will be listed in this app so coffee jargon will never be beyond you again.
Coffee Buzz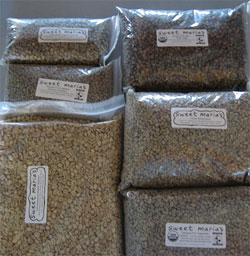 This app gives you the facility to check into your favourite coffee establishments and instantly share your choice of drinks with people who need to know. There's an easy facility for you to be able to tweet the progress of your current drink.
This app gives you the opportunity to find out about new coffee shops and new drinks that are available in the marketplace as your friends pass on information to you from their locations.
Dunkin' Run
Dunkin' Donuts pulled out of full-time franchising in the UK in the late 90s, which means this coffee app might be better used when you travel across Europe and in the United States. However, there is a lot of talk that the doughnut retailer is coming back very soon. Until then, the app doubles up as a good way to ask your colleagues what drinks they want. As they reply the results can be compiled easily by name and choice on your mobile or tablet computer.
This ensures that not only can you place the correct order when you do a coffee run, but you'll be able to deliver the exact item to the proper person as soon as you return to the office.
Coffee Order
If the free software from Dunkin' Donuts doesn't meet your particular needs you can always turn to this app which easy allows you to customise every persons choice of drink by tapping on icons which reflect the relevant size, milk choice or the number of shots of espresso that someone wishes to select.
Like the previous app, this one will allow you to easily compile a coffee order for you and your colleagues and in just a few taps on the screen, your coffee will be ordered accurately.
Whichever coffee app you choose to add to your phone or tablet computer, you can expect there will be a range of new apps on the way very soon.
Comments
comments