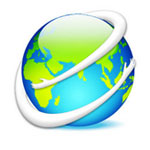 I remember when the Internet was all black and white and dial-up was cutting-edge technology. We've certainly come a long way from those early days. It seems a new, faster Internet service appears on the market every month. Still, it can get confusing trying to figure out which company and which product is the best Internet service for your business. To make it even more confusing, not all Internet services are offered in all parts of the country. It's not hard to connect the idea that a better internet connection can help your start-up when time is of the essence, and there are multiple devices often running in one place. To help you get a feel for the best Internet providers and services available today, here's a brief look at our favorite American Internet service providers (ISPs).
America's Best Internet Providers and Service
1. Verizon FiOS. Named the single best ISP in America in 2011 by Gizmodo.com, Verizon FiOS service not only delivers on its speed claims (imagine that!), but it exceeds them by an average of 15 percent. Verizon FiOS, which stands for fiber optic service, is one of very few ISPs to offer home fiber optic Internet service. Unlike traditional DSL service, which uses telephone lines to convey information, fiber optic service uses a single-mode optical fiber to connect the Verizon central office to individual homes. Verizon FiOS is available in four speeds to match most budgets and Internet surfing needs. The fastest is FiOS Quantum, which has an average upload time of 300 mbps and an average download time of 65 mbps. That means you can download the average full-length movie in just 2.2 seconds. Unfortunately, Verizon FiOS is still not available in many parts of the country.
2. Comcast Corporation. Comcast Corporation, the largest Internet provider in the United States with service in 40 states, is another ISP that ranks well in independent surveys. In addition to delivering on its speed claims, Comcast offers a number of additional features at no additional cost, including parental controls, up to seven email accounts and an Internet security suite.
3. Charter Communication. Charter Communications, which offers Internet service to users in 17 states, has also been lauded for its reliable, fast Internet speeds. In 2011, "PC World" magazine gave the carrier numerous awards for both speed and service.
4. AT&T U-Verse. Launched in 2006, AT&T U-Verse was the first fiber-optic service for home Internet users. Available in 22 states, AT&T U-Verse, like Verizon FiOS, offers a choice of Internet speeds to fit a variety of surfing habits and budgets. AT&T U-Verse also includes television and voice service. Unlike Verizon FiOS, reviews of U-Verse service and reliability have been mixed.
---
If Verizon FiOS is available in your area, grab it. Independent studies by "Consumer Reports" and "Sam Knows" show that this Internet service is one of very few in the United States that consistently deliver on their speed and service claims.
Who do you think has the best Internet service? If you could have any ISP, which company and which service would you pick? Share your thoughts by leaving a comment below.
Comments
comments