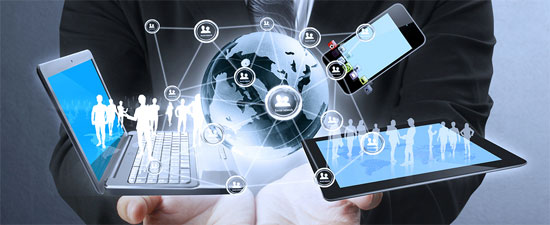 When a business embarks on the path growth, it is quite necessary to be present at all the spheres of marketing. Mobile technology is one such primary platform now a days. With the growing usage of Smartphones and tablets, users can access and connect to anything or anyone within fractions of seconds using their mobile. The evolution of mobile technology has also reduced the distance between the buyer and the seller. With mobiles playing a key role in the user's lifestyle, it has become imperative for businesses to consider the mobile technology and leverage its advantage to penetrate the market.
Mobile presence is the reflection or virtual representation of your business on mobile. In the recent years, mobile technology has contributed greatly in generating business leads and growing business. If a business wants to make its presence felt among the targeted audience, it cannot ignore the significance of mobile technology. The below points will make it clear why business should leverage mobile technology.
Mobile for Networking & Communication
Mobile technology provides organizations with unprecedented level of connectivity between employees, vendors, and/or customers. This instant communication yield benefits like efficient use of staff time, improved customer services, quick product delivery, etc.
Mobile for Commerce
Mobile for commercial purpose has taken a huge leap. With the rise in mobile and Smartphones, the commercial transactions are now taking place via mobile. A number mobile commerce activities have started in the recent years such as Mobile ticketing, Mobile Banking, Mobile Purchase, Mobile Coupons & Loyalty Cards, Mobile Ordering.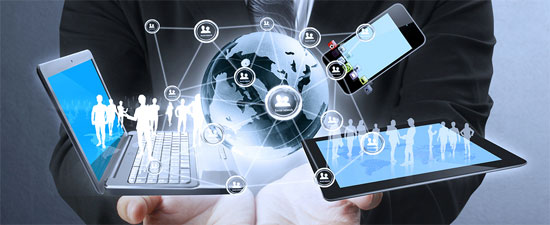 Mobile for Marketing
Mobile technology has also introduced a new dimension in the marketing and advertising field. Customers now check business advertisements on mobile phones. Moreover, many businesses have also directed efforts towards developing mobile advertisement strategy to expose their products and services via mobile.
Besides these, one can get the true significance of mobile technology in different field through the following points
25% of brands across the world use mobile platform as a part of their marketing strategy
47% of consumers confirm they use their Smartphone to search for local information, such as information about a local store they want to visit. 46% of consumers look up prices on a store's mobile site, and 42% check inventory prior to shopping in the store (Source: Local and the e-tailing group, 2012)
59% of consumers use their phone to perform mobile shopping activities from home while 28% use their phone in the retail store to perform mobile shopping activities (Source: 2011 Experian Study)
31 percent of consumers research a product on their mobile device before buying it in-store, while 40 percent of consumers research a product from their Smartphone before purchasing it online (Source: JiWire Mobile Audience Insights Report Q1 2011)
45% of users between 18 to 29 access their mobile internet daily (Icebreaker Consultancy http://icebreakerconsulting.com/infographic-mobile-search-statistics/ )
Global Smartphone use will reach 2 Billion by 2012 (Bloomberg http://www.bloomberg.com/news/2012-10-17/smartphones-in-use-surpass-1-billion-will-double-by-2015.html)
More than 33.3 million U.S. consumers already engage in shopping-related activities on their mobile phones, 7%, or 2.3 million, of those consumers have made a purchase on their devices, the report finds (Source: research firm Experian Simmons, 2011 Mobile Consumer Report)
24% of U.S. adult online iPhone users and 21% of Android users have used a shopping application in the past three months (Source: Forrester, 2011)
Mobile commerce showed 86% year-over-year growth from 2010 to 2011 (Source: Appcelerator and IDC as reported by Mobile Commerce Daily)
These stats are enough to know the importance of the mobile technology for business and commercial purpose. If it is not on "Mobile", your digital marketing is incomplete. Mobile technology can improve the services you offer to customers while providing great flexibility to both the ends. A mobile technology solutions may include any of the following.
Mobile Website
Mobile Applications
Mobile Commerce Solutions
Mobile Marketing Solutions
Mobile Communication Solutions
GPS Tracking Solutions
Organizations are likely to become more efficient and agile if they embrace mobile technology via any other the above solution.
Comments
comments