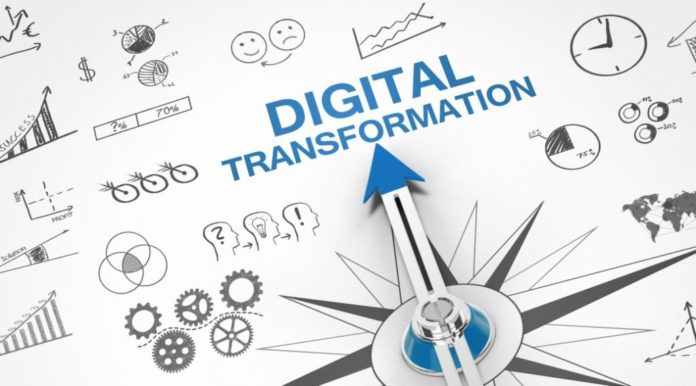 Digital transformation is more than a mere technological evolution. In fact digital transformation has been revolutionizing the world of businesses and how they function. Who would have thought a decade ago that digital evolution may bring multiple sales channels all integrated seamlessly allowing consumers to buy products and services on the go or avail support in real time? Or who would have thought the use of virtual bots replacing customer service agents leading to improve after sales support without increasing investments in HR?
Businesses have always undergone transformation with time, but digital transformation brings with it a new set of challenges that require more than a traditional approach. The ever changing world of digital transformation means that enterprises have to be proactive in all such transformations.
Many successful enterprises have embraced a world order where their enterprise strategies revolve largely around the digital transformations instead of the other way round.
Chief Digital Officer (CDO) instrumental in bringing digital change
The growing influence of a Chief Digital Officer bears testimony to the fact that enterprises are evolving their business strategies around digital transformation. Replacing the traditional landscape where the CIO was primarily responsible for taking IT decisions and spending, enterprises are now using CDO as a standalone C-level executive post.
The role of the CDO is essential in transforming an enterprise by readying it for a digital transformation. With consumers, employees, and business stakeholders all corresponding to the organization in multiple ways, staying ahead of the game through efficient cross-integration of multiple channels and investing in the right technology, like cloud computing or data analytics, are all under the scope of a Chief Digital Officer.
Statistics from International Data Corp. (IDC), a research and analyst firm suggest that with global IT spending on new age IT solutions and services will reach $2 trillion mark by the year 2020. As a result, the number of CDO's in the enterprise space will be witnessing an equal surge in numbers.
Digital Strategies Drive Digital Maturity
With digital transformation being a work in progress and evolving constantly, an enterprise's digital strategy is what drives digital maturity. Organizations without a clear and concise strategy in place are unlikely to transform seamlessly from traditional roles to a fully digitized ones.
Experts are of the opinion that unless technology is proprietary to a company it is unlikely to offer a competitive edge on its own. Smarter organizations are therefore focusing on technology not as an end in itself, but as a means to strategically alter the enterprises' long-term business transformations. Focusing more on strategy but ignoring digital transformation or ignoring strategy and focusing only on digital transformation are both unlikely to deliver results in the long run.
Enterprises with a CDO at the helm of affairs break down their digital transformation into smaller macros helping them decode the digital transformation puzzle better. For example, enterprises are focusing their attention on improving efficiency and customer experiences using digital tools. Tools like cross-channel integration for sales and customer support or use of cloud computing and data analytics to gather information that can help enhance sales are digital macros offering a precise business strategy.
A Digital Ecosystem for the Ease of Employees
A 2015 Digital Business Global Executive Study and Research Project performed by MIT Sloan Management Review and Deloitte shows businesses ignoring digital transformation are more likely to lose talented human resource. Employees across all age groups prefer working for enterprises that are committed to a digital process. Traditional business ideology works on the principle of avoiding failure, while digitally advanced businesses thrive on embracing failure and learning from it in a fast-paced environment as a prerequisite for success. Employees get to be a part of more creative work process and constantly enhance their skill sets to stay competitive in the long run.
Embracing Digital Marketing as an Enterprise Strategy
Digital marketing today is often an independent vertical that drives sales, revenues, and data for various businesses. The one common denominator in majority of successful enterprises today is that all their sales and marketing strategies revolve around their digital trends. Moving away from traditional roles to using digitally induced technology as part of their marketing is leading their enterprise marketing strategy.
Making Use of Digital Transformation Consulting
Digital transformation is not just a change in an organization's technology stack. It offers a change in the core business philosophy of any organization. From digital Omni-channel integration to digital customer experience, digital supply chain management and digitization of management services and employee roles, the macros are endless. Without a CDO, enterprises are better off taking the services of a digital transformation consultation company to ensure all their spending on such transformations are aptly assessed and offer deliverability.
Digital transformation is helping businesses create new business models, reinvent their traditional strategies, and be more consumers centric with the use of integrated digital channels. With this constant digital evolution and use of new age digital tools, business strategies will keep evolving around the digital ecosystem for the future of business is digitally derived.
Comments
comments