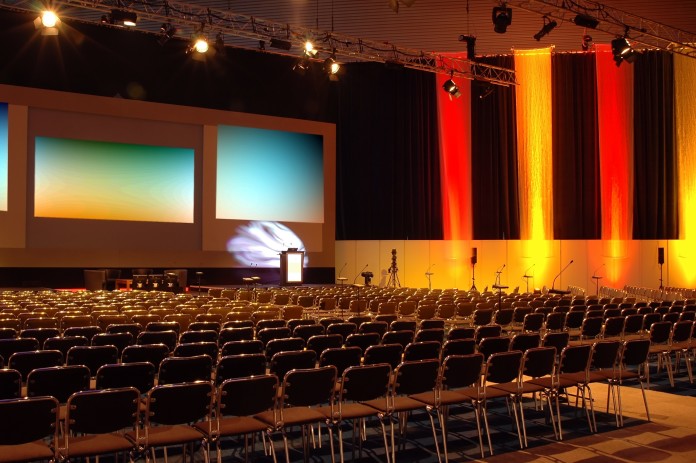 Premium event management tools cost hundreds of dollars and yet they are used by almost all the reputed event management firms. Have you wondered why? What makes an event management solution so special that companies willingly pay so much money? The question is indeed a pertinent one and it's always wise to consider the ROI factor before investing in software you have never used before.
So, let's find out why investing in an event management software is not such a bad idea.
Always online:
As it's a web-based system, the users can access it from anywhere. They can book their seats, change the seating arrangements and if needed, cancel the booked tickets and get refund. No help from your account page on the website where he can view the booking details. You can upload all the events in a calendar year from the admin panel so that users can see which events are still open for participation and seat booking.
Simple registration process:
Users can register for a personal account within a few minutes by providing necessary data such as username and password. The password recovery tool is offered by most event management solutions so that if someone forgets his account details, the information can be retrieved easily. Event participants and ticket buyers can also update their profile information anytime. Thus, you get the latest data without any effort from your side.
Effortless booking:
Customers can easily book their seats by following a few simple steps and make payments using credit card. As the event management company owner, you can connect the payment gateway with your corporate account so that all the transactions go directly to your account. During the ticket buying process, important information like contact details (phone, address, email ID) can be collected from the buyers and they will happily provide it considering it's a part of the entire registration process.
Send messages:
When a user buys a ticket or registers to participate, you can send a confirmation mail to him. Similarly, whenever a new event is announced, you can send promotional mails to the registered clients to sell tickets faster.
Centralization:
The software lets you store all the data in one place. For example, you can quick access to information on which team is working on what projects, how many days are left for the event to commence, how many tickets have been sold and which events were more successful by analyzing the data.
Customizable:
You can customize the event management solution and integrate it in your current IT system without any compatibility issue. Your company's name and brand logo can be shown so that web users can understand that they have reached the right place.
Searchable:
Users can easily search for any specific information. For example, if you manage events across USA, someone living in Florida can check the upcoming events in his locality and fill up the online event registration software form.
These are some of the benefits you enjoy after installing event management software in your company's IT mainframe. The reach of your business can grow overnight, and you are likely to see a significant upward spike in ticket sales and participation rate when you use an event management and ticketing software smartly.
Comments
comments