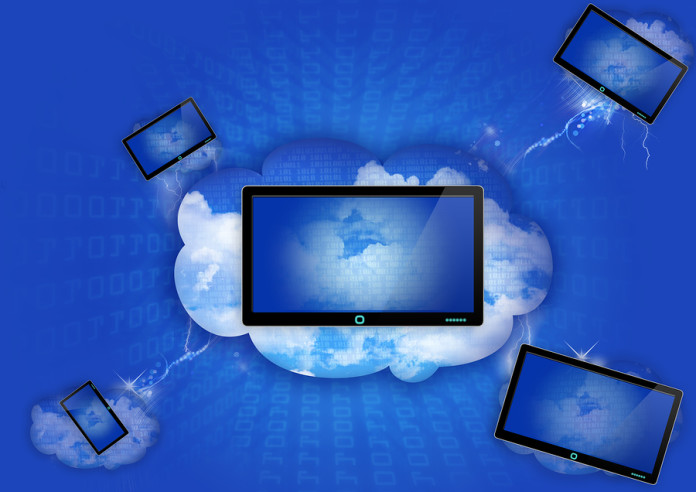 With the recent growth in cloud computing, more and more business owners are beginning to adopt cloud-based solutions to help them streamline different areas of their business. In fact, 72 percent of businesses have adopted the cloud for various business applications, and that number is expected to rise over the next several years.
Although business trends tend to change quickly, the cloud isn't going away anytime soon. By the end of 2015, spending on cloud storage solutions could reach $180 billion. There are numerous benefits to switching to the cloud, and below are four of those reasons:
Increased Flexibility
One of the most appealing benefits of the cloud is being able to access work-related files from any device at any time. It doesn't matter whether you're in an airport, on the beach, or halfway around the world. If you have Internet access, you can easily access and sync files within the cloud.
We live in a mobile world, and the cloud makes it easy to work effectively and efficiently without being tied to a single server in an office. Also, as more workplaces start to go remote, being able to access work documents outside of the office is essential. Cloud computing makes it easy for employees to work outside of the traditional office setting, but it also allows business owners to manage operations any time, anywhere.
Easy Collaboration
Collaboration is easy with the cloud. As long as an employee has Internet access, they can easily access and save documents within the cloud. Additionally, many cloud collaboration tools make it easy to upload, edit, and comment on documents, allowing multiple people to collaborate on a project – even if they're not in the same place.
Reduced Costs
In most cases, cloud-based solutions can help save your business money on IT costs. You no longer have to buy expensive infrastructure, pay for an in-house support team, or worry about costly upgrades or repairs. With the cloud, there's no infrastructure needed, and your data maintenance and upgrades are taken care of by a third-party provider. For small businesses, these savings are invaluable.
Document Security and Recovery
In the early days of cloud computing, many businesses didn't make the switch for fear that it wasn't secure. Luckily, document security in the cloud has improved over the years, and most (if not all) cloud storage providers encrypt their files with a level of security similar to online banking. Documents are regularly backed up to multiple locations, allowing documents to be safe even in the event of a natural disaster, power outage, or security hack.
The benefits of cloud computing are growing by the day, but many small businesses are already seeing the importance of moving their applications and documents to the cloud. The cloud makes it easy to share, collaborate, and manage business documents, and it's a great way for your business to save money. Before making the switch, figure out what you're hoping to accomplish and what your needs are, and choose a provider that fits within your organization's goals and values.
Comments
comments