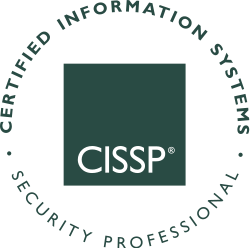 For years the (ISC)2 Certified Information Systems Security Professional (CISSP) certification has been considered the most advanced and beneficial course on the list of available information assurance credentials. However, the introduction of CompTIA Advanced Security Practitioner (CASP) offers a new certification option for information assurance professionals to pursue.
Who is the CASP certification intended for?
The CASP certification is a mastery certification for advanced IT Professionals working specifically with the technical application of security. It places an emphasis on application and security tasks like sniffers, port analysis, network traffic analysis, etc. It is recommended that those interested in taking the CASP exam have a minimum of ten years of experience in IT administration, including at least five years of hands-on technical security experience. 
Taking the CASP exam is ideal for:
Security+ holders who have begun taking on more responsibility within an organization
Information security personnel seeking career advancement and/or career changes
Department of Defense (DoD) personnel within the following job role categories:

Information Assurance Technical (IAT) Level III
Information Assurance Management (IAM) Level II
More specifically, the CASP certification most benefits:
Information Systems Security Engineers
Network Security Engineers
Security Architects
Security Consultants
Security Assessors
Security Manager of Information Assurance Manager (IAM)
Security Analysts
ISSO, IASO
The CASP certification covers four domains: enterprise security; risk management, policy and procedure; research and analysis; and integration of computing, communications and business disciplines.
Who is the CISSP certification intended for?
The CISSP certification is intended for information assurance professionals with a minimum of five years of experience in two of ten domains, including:
Security consultants
Security managers
IT director/managers
Security auditors
Security architects
Security analysts
Security systems engineers
Chief information security officers
Directors of security
Network architects
These professionals define the architecture and design and/ or manage the business environment to assure its security. The roles of these administrators reflect primarily on overseeing the security of the business as a whole.
The nature of the CASP does not compete directly with the CISSP certification, instead the two could be used hand-in-hand; together these certifications are expected to become the most highly respected and sought after combination within the information assurance field.
The basic difference between the two certification courses is that CISSP stresses broad policy theory, whereas CASP focuses on specific and technical enterprise application. While both certifications will prove beneficial to anyone within the IT field, often times professionals need to choose one over another.
Comments
comments