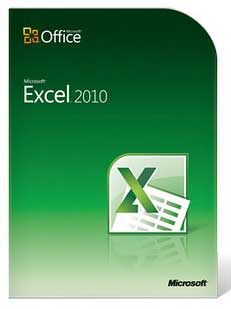 What is Excel?
Excel, a common software application used by many people worldwide, is an electronic spreadsheet program that is used to store, organise and manipulate data and information. Although one of the simpler Microsoft applications, Excel involves calculations, formulations, graphing tools and pivot tables, and when used on a more experienced level, requires training from accredited course providers. The University of Sydney is one such place which offers short courses in Microsoft Excel, such MS Excel Level 4 (VBA).
When applying Excel to digital marketing and using it with any online mass mail or SMS digital marketing campaign, one would use it to organise company or personal information. This would include typing business names, people's names, contact numbers and email addresses in a simple table format. Once completed, the Excel spreadsheet can then be imported to a web-based email and SMS marketing software platform.
What is the purpose of an email and SMS marketing software platform?
As a form of digital marketing, this kind of software platform serves the purpose of sending out small to large volume marketing campaigns and engaging the consumers with online advertising and communication to promote products and services; newsletters; marketing lists and information about the company. This software enables the user to design and create email and SMS messages, promote the company's social networking and provide multi-channel marketing.
Why are email and SMS marketing effective?
Clients are allowed to unsubscribe to the list at any time.
The software allows the user to group contacts according to interests or other specifications, so that when sending a general email to that group, the information on the email pertains to them. (This is where Excel comes into play – the user needs to tabulate the information correctly in order for the software to group contacts).
The user is able to track the emails sent out and obtain accurate marketing statistics.
Reducing spam-like emails is another feature that this software provides.

As the software maintains and keeps your collection of interested people and their email addresses, it is able to send out unique, personally addressed email to each person, making them feel special. (Ensuring that your Excel database is accurate and has full name and surname is key here).
Email and SMS marketing software also has an automatic feature which allows you to schedule when the SMSs and emails are sent out, making it easy for you to devise long-term marketing plans in one quick go.
You can't have one without the other
The email and SMS software only works effectively and has a big impact if you have an accurate Excel database spreadsheet to import into it. Thus, being able to use the Excel application is vital. Both these applications go hand-in-hand, so you can't have one without the other.
About the author: This guest post was written by Stacey Woensdregt on behalf on Now Learning. Now Learning is an online education portal, which promotes distance learning and higher education opportunities in Australia, including certificates, degrees and short courses.
Comments
comments