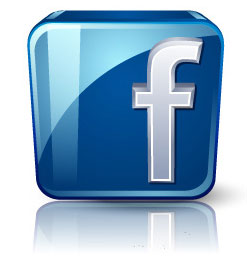 Why chose Facebook to get traffic?
This isn't much of a question really! Facebook is the power tool for this generation. With millions of people using Facebook, it is undoubtedly the most powerful advertising tool nowadays. Facebook is used by people of all ages; people update statuses, browse profiles, visit pages and play games on it every day. But what matters more are that they all see advertisements, yes that's right! This means that millions of people will be seeing your featured ads and you are bound to get hits and this is the key to advertising and marketing.
How to start?
Starting a business and getting traffic from Facebook is simple, first of all build yourself a complete profile. By complete we mean here that with all the info, contact numbers, email addresses etc. Incomplete pages and pages which miss on information are unlikely to get 'likes' and 'likes' mean a lot. Get yourself an attractive and catchy name and select an appropriate category for your business. Start by posting attractive, demanding and regular content.
Building a network
Building a network on Facebook is really simple but it needs some patience. Start by posting your work (posts etc.) on similar pages and ask their admins to promote yours. Most people will help as it wouldn't hurt to promote a new comer. Comment on other pages (pages that are similar) and drop a link for yours too. As you progress you'll make friends in the trade and kick starting the business is difficult, it gets easy and smooth once you get people who know you and follow you.
Make a Facebook App
Facebook is customizable and that too is a great help if you are looking to get traffic on Facebook. Facebook has different app templates and you can create yours very easily. Apps are an attractive source of advertising and a clever one too, as the viewer doesn't know that you are actually advertising. Organizing competitions and giving away little gifts won't hurt as people will throng your page and you will get worth for your money and effort. When making apps, keep in mind to advertise your services at all times, even if you use a picture try that it is of a thing you deal with or has your watermark to it.
The little trick!
It's common knowledge that flattering can do anything. Well, that may not be true but on Facebook you have to appreciate your fans and thank them for everything. Posts like 'Thanks for helping us reach 2000 likes. You people are great.' Will surely earn you more likes and will keep your fans happy.
Facebook social ads
Facebook is itself a great advertising solution. To top it all up, it offers its social ads too! Social ads are simply ads that will be displayed on the sidebar on everything people view. Facebook offers many features like classifying ads according to place etc. but Facebook's social ads are expensive, expensive than normal ads but they are more rewarding too. You won't just lose your money; you'll actually be rewarded for being smart!
Facebook is a great tool for advertising and marketing and the question of how to get traffic on Facebook is now resolved. Using Facebook you can earn some decent money.