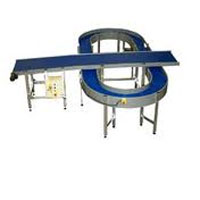 Increasing productivity can involve making a number of changes. Workers may need new training, software may need to be upgraded, and machinery may need to be replaced. It is important for companies to make the necessary updates and get their money's worth in the resulting operations. For these businesses, updating their conveyor systems made a huge difference.
Boscov's Department Stores: An Expansion
Reading, Pennsylvania is home to the distribution center for Boscov's Department Stores. The distribution center processes products of all sizes that are delivered to the company's retail stores. Boscov's sells a wide variety of products, so it follows they would have seasonal peak periods for specific items. At the time the company wanted to begin their expansion project, they had 40 retail stores.
Boscov's expansion was hindered by the fact that the distribution center already was operating at peak capacity. Although the distribution center was handling 120 cartons per minute, they could only ship 65 cartons per minute.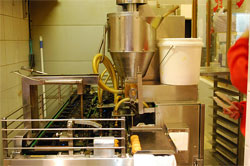 Because replacing the original sorter was too expensive, the existing sorter was used and divided into two units. A pre-sorter was installed, and a conveyor was added before each of the sorters. In addition, a warehouse control system with an RF Scanning system was developed.
Overall, the improvements increased tracking and manifesting accuracy, increased the speed of cross docking, and gave the distribution center flexibility for peak periods. Boscov's operational expense savings totaled more than $880,000 in the first 30 months after installation.
Excel Beef: A Completely New System
Excel Beef, a leading premium producer of beef, has its headquarters located Wichita, Kansas. At their facilities, beef is processed, vacuum sealed, deposited in cartons, and stored or shipped out. One of their facilities, located in Friona, Texas, processes more than 1,000 head of cattle each day. They needed an overall new system developed in order to provide highly efficient and reliable processing of customer orders.
To solve the issue storage and retrieval machines, a conveyor system, a rack system, a material flow control system, and fire protection equipment all were installed at the facility. The new distribution center includes a cold storage warehouse.
This new system has proved to be a success. Cartons are now sorted, stored, dispatched, and tracked in real-time Inventories can closely be kept track of because of the new software system that connects directly to the storage and retrieval machine control. Each aisle stores 3,920 cartons with a capacity of 115 pounds each.
Comments
comments