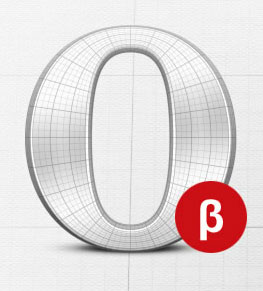 Constantly improving browser comes up with any array of new features taking the browsing experience on Opera to NEXT LEVEL.
Opera 12 is now officially available for download.
The changes incorporated by Opera can now bring the Opera browser very-much in-line with the top browsers like Firefox, Chrome, etc. Opera in its New Opera 12 has added hundreds of beautiful Themes to beautify your browser just the way you like. Themes are simply attractive background images and window border colors.
"Do Not Track" is something that Opera should be lauded for, the new privacy support. Which is similar to Do Not Call lists. This feature can tell sites that you don't want browsing information collected about you. The sites listed cannot track you or cannot store your information.
Opera 12 also involves user's webcam and paged layouts and HTML5 drag-and-drop to enhance the experience of browsing. All the measures to make the user experience more smooth are considered and the new opera 12 is designed.
The speed at which you experience web browsing also improved considerably by hardware acceleration that uses your graphic processor. Similar to the online version of OpenGL, Opera introduced WebGL that can be used as Graphic Language for 3D Games.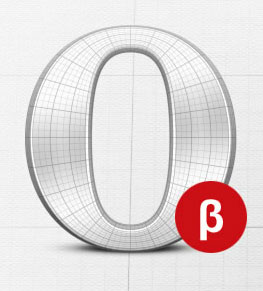 Opera Turbo, Web speeder-upper that has been the part of Opera from a long time is a part of Opera 12 as well. This feature caches popular sites and sends them to the browser in compressed form making Web browsing faster even for weak connections. Concludung that Opera is also considering improving web browsing experience for people with slower internet connections.
To improve performance Opera has made Plugins to run in their own process, so that if one crashes, it doesn't affect the rest of user's browsing session.
Opera 12 supports HTML5 and CSS3 capabilities that will allow a website to access your webcam and microphone without relying on Plugins like Flash and Silverlight. Opera 12 also support CSS Generated Content for Paged Media that turns your browser into an e-reader allowing the user to page back and forth through content. Opera 12 improves also added a stronger security badge that shows whether a site is secure, trusted or is using your location info or webcam.
No wonder, Opera is a trend-setter as it was the first to offer a tabbed interface where-in user can have multiple tabs for browsing and built-in search. Others can now follow the suit.
Comments
comments