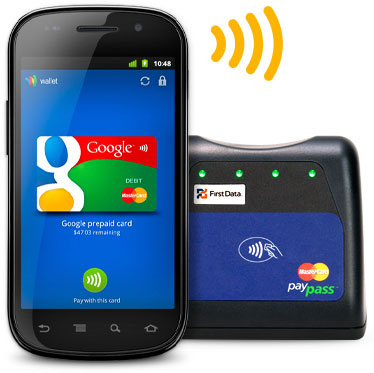 You don't have to dash back to your home if you have forgot your wallet anymore. The smart wallets of the future are here in the form of mobile applications. Smart phones have replaced many things. Remember late Mr. Jobs introducing the iPhone in 2007 Macworld — "an iPod, a phone, an Internet communicator."
Back in 2007, the idea was revolutionary. Fast-forward 2014, the iPhone, along with the horde of Windows mobile and Android devices have replaced thousands of devices and now they are ready to replace the plastics in your wallets. Although, traditional payment systems like paper money, debit and credit cards are still the favorite among a lot of people around the world, the trend is changing really quick. People have now started using POS software which enables them to pay bills and cheques at venues like restaurants, parlors, bars, coffee shops, and stores with their smartphones. Using POS software is not only convenient, it also reduces the chance of credit card fraud.
Let us take a look at some of the top POS applications in the market.
LevelUp POS
One can link any kind of debit or credit card to LevelUp and the software can be used in more than 14,000 locations in the U.K., and new venues are added to the long list everyday. Unlike Idealpos and Tabbed out, one needs to be present at the point-of-sale to pay the bill. After adding a card to the application, the customer needs to scan the QR Code at the POS with the help of the camera in their phone to make a payment. A soft copy of the receipt will then be delivered. This application best works in venues like supermarkets and store.
Tabbed Out
Tabbed Out is a free point of sale app available for Android and iPhone users. Users will be able to make secure payments with their mobile phones at hotels, restaurants, bars, etc. The official site boasts 1.5 million users and we are not surprised since the service has been around from 2009. This is one of the most feature-rich POS application with the ability to calculate and pay tips, split bills among each other, and even call a taxi if needed. Like many other similar apps, Tabbed out also uses 256-bit encryption for security and of course one doesn't have to worry about leaving their credit card behind the counter. User can keep track of all the items in their current tab and also keep an eye on the current total.
Clipp
Clipp is similar to Tabbed out and differentiates itself from other applications like LevelUp and ISIS by providing the customer the comfort to simply close a tab and leave without having to be present at the point-of-sale. This enables users to efficiently and quickly close the tab and leave the venue without having to wait for the waiter or to go straight to the cash counter. Idealpos has partners with Clipp to provide this payment service to consumers. They also provide point-of-sale systems to venues for commercial use. The Brisbane POS software can be used in thousands of venues in Australia. The user need to integrate their PayPal account with their application and they will be able to make payments at venues without any hassle or wasting their time. Within seconds after a payment has been made, the receipt will be emailed to the user. You will also get loyalty point for using the application. These points can later be used for special discounts and perks at venues using the Idealpos software. Apart from keeping tabs on their tab, users can also set limits on spend. This features works great in bars.
ISIS mobile wallet
The only restriction of using ISIS Mobile Wallet is that you need a phone with NFC (near field communication). The best part of this application is that the application provides a lot of loyalty cards, and offers from nearly 200,000 merchants across the United States. Like LevelUp, this application also works great in venues like stores and super markets. Your ISIS wallet is pin protected and is available for Android and iPhone. As we mentioned earlier you will need an Android phone with NFC technology to use this application. The application although available for the iPhone, requires you to buy an ISIS case for the phone since iPhones do not have NFC technology. Not very convenient, but ISIS has set a firm ground in the country with more than 200,000 merchants, so it might be worth the try.
Google Wallet
Google Wallet also works more like ISIS Mobile Wallet. You do require a mobile phone with NFC. Once the user downloads the Google Wallet application from Google Play, they can add multiple credit, debit, and gift cards to the application and could choose the one they want to pay with when they are near the PayPass checkout POS at any venue. Google Wallet is also probably the reason why all the Google Nexus phones are loaded with NFC. Google Map is creatively integrated into the application to show your venues nearby based on your GPS location. The Google Wallet app also comes with PIN lock and 24/7 fraud monitoring.
Visit this site to find more info, where and how can you use POS systems.
Comments
comments