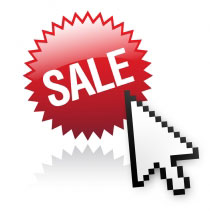 Online marketplaces have been around for quite some time. And you may think that choosing the most popular marketplace will give you the highest chance of success. But it really depends on the type of product and your selling and shipping process. Choosing a company that's most in line with those two elements of your business can make a big difference to your bottom line.
What Kind Of Product Do You Sell?
If you have a product that doesn't have much in the way of competition (lucky you!), then chances are that you're charging a good price for it. If that's the case, then you may benefit most from an auction-style marketplace. While there are fees involved, they will likely be minimal compared to your margins.
A business who frequently changes it's number and type of products can also benefit from marketplaces, as they can help you to become recognized as a businesses who is always changing its products, which is, more or less, a niche in itself. And changing your product set can also mean a steady stream of new marketplace customers, which can number in the millions.
Those businesses with limited storage space needing to make room for new inventory on a regular basis will definitely benefit from marketplaces, as their high traffic can ensure the quick sale of many products.
If you've just started your business and don't yet have the finances or the time to create or maintain your own web site, then marketplaces can offer a wonderful place to get your feet wet and see how things may go once you do get your own online presence.
Types of Business That May Not Benefit From the Marketplace Setting
If you are driven by customer relationships, then a marketplace may not be the best place for your products. This is because in a marketplace setting, it's the site which controls the relationship between business and customer at every step, from the display of products to the customer complaints department.
Indeed, any business that requires more control on the customer, marketing, promotion and selling of products will probably find more benefit by looking at other avenues besides the marketplace. Not having to share revenue and having more control over results can both be advantages to the higher cost of running one's own web site.
If You Do Choose a Marketplace
Choosing a marketplace can be a stressful task in itself. Once you've determined which type of marketplace suits your business best, it's time to check out the features of each available site to see if they will increase or decrease your stress. Obviously, the goal will be the latter.
How They List
A good idea is to check how a site allows products to be listed. Some may allow for auction-type postings, while others only allow a fixed price. If you already have a solid idea of what people will pay for your products, then a site offering fixed-price listings may work better for you. Auction-style listings are great for determining what price people are willing to pay for your product.
The Cost to Sell
Another thing to consider is how much it will actually cost you to sell your products at the end of it all. You will find that the fees vary from site to site, and not just in rates. You may be charged at different times as well.
Some sites will impose fees only when you list a product, others only when that product sells. There may also be extra costs if you want to spotlight a product or add elements that make it more visible, such as an image.
Comments
comments