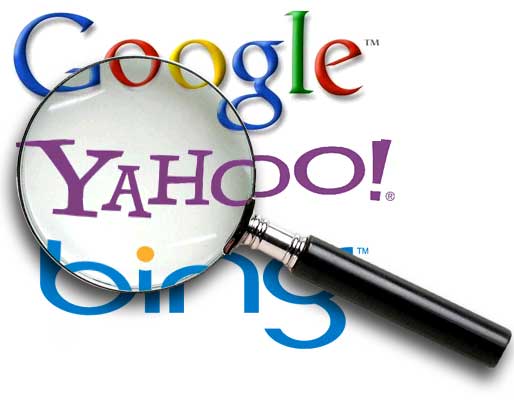 Back in the 90's there were quite a few search engines that were popular; Alta Vista, Aol Search and MSN. Those search engines have all fallen to the wayside with Google emerging as the mighty ruler of the search engine world. People even use the term "Googling" when referencing the fact that are performing a search; it's almost as if Google is the only search engine in existence. Let's take a look at why Google is so popular.
Surfers Are Simply Used To Google
The fact is that the majority of internet users are using Google as their primary search engine and are used to the site's interface. Once you get used to doing things a certain way it makes it really hard to switch over to using a different search engine unless Google messes up really bad. For example; a lot of users were quite upset when Google added the Google Instant Search feature. Many users complained of Instant Search slowing down their computer. Personally, I found it rather distracting to have a bunch of search phrases flash in front of me every time I did a search. I knew what I was searching for and didn't need Google to "suggest" searches for me. Users do have the ability to turn off the Instant Search feature but it isn't easy; you have to actually Google in order to find out how to do so. The irony! Old habits are hard to break and surfers will continue to use Google unless they do something to really tick off their users (which isn't very likely).
Bing Versus Google
One of the reasons why Google's success is due to its user friendliness. Google is ad and banner free compared to Bing and Yahoo Search; both feature advertising on their homepage. Surfers who use Google are accustomed to the clean and clutter free interface. Personally, I find Google's interface so much cleaner and user friendly; the search results are centered in the page which makes it easy on the eyes. Whereas with Bing, when doing a simple search for "used cars Brea", the results appear to be centered more towards the left. On top of that there is also an annoying bar on the right hand side prompting me to log in with my Facebook and Windows Live Account. There's also an option to sign up for the "Bing Rewards program" where users can earn points and win prizes for doing searches with Bing.
Bing Adds In Their Own Results
When doing a search for local car dealers I noticed a link to www.bing.com/autos in the results which redirects to MSN Autos. Personally I find this a bit off-putting. Google doesn't add in any such links at all. However, in terms of search results, both search engines offer very similar and relevant results when doing a search for local auto dealers in Anaheim and Brea.
For now it looks like Google will remain the king of all search engines unless they make drastic changes. Bing is a great alternative but it doesn't look like it will catch up to Google any time soon in terms of popularity.
About the author: Written by Jacqueline Starz – Search engine rankings are important for companies such as Enterprise Car Sales and other auto dealers. Listings allow companies to be found and receive visitors by potential customers.
Comments
comments