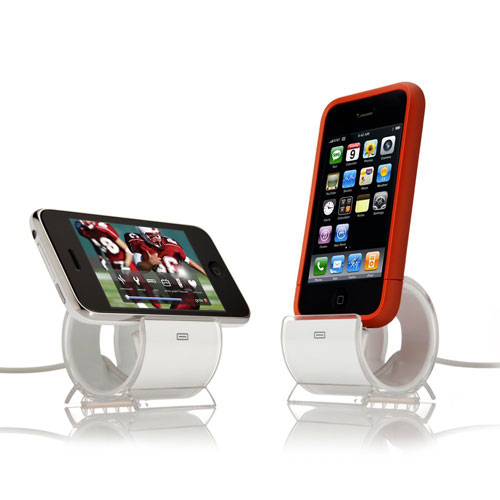 Technology is changing rapidly. Every day numerous gadgets are released into the market with stunning features. Gadgets became the part of human life which reduces human effort and time. They became one the essential means to survive in this competitive world. The 9 most expensive gadgets are
Golden iPad
The world's most expensive gadget golden iPad was designed by luxury product expert Stuart Hughes.
It is made up of 12.5 carat diamond and gold plated material weighing two kilograms.
The most expensive part of the device is the mainframe which is made by using the ancient rock Ammolite.
It costs around $189.125.
Discovery 925 Bluetooth headset
This luxurious Bluetooth headset is coated with gold and diamond material.
It contains 18 carat gold with 246 diamonds surrounding the headset.
It was revealed at MWC which is the only device from Panatronics coated with diamonds.
Its price is $6547
Diamond studded earphones
This earphone was designed by famous Belgium jeweller CASA GI.
It is designed using 18k gold and 118 diamonds.
One can purchase them from Clive Ranger jewellery shop located in Bristol, England.
Its cost up to $5253.
Nintendo Wii console
It is the expensive gaming console in the entertainment world.
The entire case is made with 22carat gold.
It contains a front button designed by 78*0.25ct diamonds.
Its price is $465,772.
Platinum MacBook Air
For those who want to be unique from others MacBook Air is the best laptop which is constructed by using solid platinum.
It weighs about 15.4 pounds.
It represents the beauty of art.
Price: $486,616.
Sony projector
This advanced projector helps in demonstrating office presentations.
The device has an HD resolution of 1920*1080.
It enhances the picture quality which runs at high speed i.e. 60 frames per second.
It comes with an ECO mode button and programmed keystone adjustments.
iPhone 3GS supreme
It took nearly 10 months to make this stunning masterpiece.
It is made up of 22ct gold and the phone border is surrounded by 136 perfect diamonds.
Front logo button contains 7.1 cts diamonds while the rear is built by using 53 diamonds.
It beats all the phone prices which cost nearly $3.2 million.
PrestigeHD supreme rose edition
This luxurious TV is manufactured with 24 carat gold solid materials. The plethora metal and gemstones present in its demands for high cost.
It is a 55inch TV set.
Blingy frame is made of diamonds along with precious Sunstone and Amethyst.
It's worth is $2.3 million.
Chopard watches
201-carat-Chopard has been the costliest watch ever made. It is designed with 201 carat pure diamonds which attracts the user at the very first sight.
Heart shaped diamonds present at the centre of the watch is the main attraction.
When you press the spring button the three heart shaped diamonds attains the shape of flower petal.
It is made up of yellow, white, blue and pink diamonds which costs upto $25million.
Comments
comments