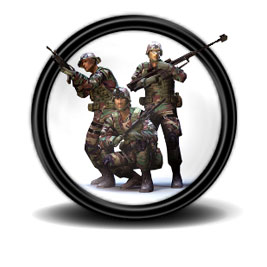 The military is a rich source of material for media of all types, from movies to video games, and that includes apps for your Android tablet from the Google Play Shop. Here's a look at some of the most popular military-inspired apps on the Google Play Store that are available for Android tablets.
US Army Survival Guide
One of the famous military corps in the world is the United States Army. App developer Milodroid has decided it's a good idea to put the entire US Army survival guide on your Android device. Once you've installed it, you'll be able to refer to it offline. This avoids those sticky situations where you need to refer to the survival guide, but there's just no signal.
So what's in the US Army Survival Guide Android app? It's mainly content based on the US Army Survival Manual. This includes 'firecraft' tips like teaching you four ways to create a fire (choose from the 'tepee', 'lean-to', 'cross-ditch' or 'pyramid'). You also delve into the psychology of survival in chapter two and learn about basic survival medicine in chapter four. The experience is resolutely lo-fi, in keeping with the content, with images rendered in black-and-white.
Reviewers appear to absolutely love the US Army Survival Guide. It has amassed more than 3,200 five-star reviews so far, with users declaring, "Fantastic app!", and "This isn't the prettiest app but it is functional and the info is good to have". The app has been reviewed nearly 5,000 times and installed nearly 5 million times.
Swiss Army Knife
Another famous, though less potent, army is the Swiss Army. The Swiss Army Knife app tries to be as useful as the multi-function pocketblade of the same name. This isn't an official app, but it works in the same spirit. It's not so much a single unified app as a collection of smaller apps, so there's a torchlight, a magnifying glass, a ruler, a stop watch, a timer, a calculator, and a mirror.
The Swiss Army Knife app achieved a solid 4.5 star rating out of a possible five from nearly 10,000 user reviews. One reviewer noted that it's a "useful set of gadgets for those 'now if only' moments'. Another user noted that the app was "awesome" although there was "room for improvement". The app has been installed almost 5 million times.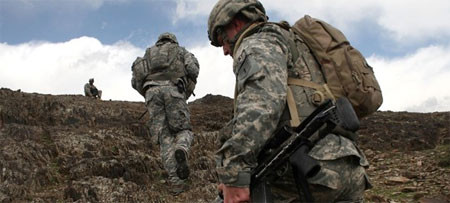 Army Sniper
Military-inspired games are naturally a hugely popular category for Android tablet applications. One of the most popular is a game called Army Sniper by Words Mobile. It's been installed nearly 50 million times and has a rating of four out of five stars from more than 17,000 user reviews.
Army Sniper requires you to move your tablet or phone around while the app simulates a sniper's scope. Once you have your target in sight, you tap the screen to fire a deadly bullet. That's the basic gameplay mechanic, but it's all strung together with a cinematic storyline and high-quality sound effects and music. One reviewer enthused, "So much fun. Hate the guys (enemies) that run though,". Another user wrote, "Great game, excellent graphics … Become addicted already".
So those are three applications for your Android tablet inspired by the military. From a real-world survival guide to a virtual Swiss Army knife to a game that turns your tablet or phone into a US Army sniper's rifle scope, they're all out there on the Google Play Shop.
Comments
comments