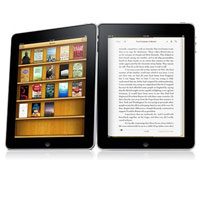 The smartphones have introduced revolutionary trends in today's modern times. From entertainment to education, from fashion to health and from security to hobby, the smartphone apps provide it all! Not only adults, even toddlers and preschoolers are now benefited by smartphone apps. The apps that are beneficial to them are the Book apps. These kinds of apps provide a great and innovative way of learning for kids. These apps are also responsible for the gradual shift from the traditional books to book apps as they save a lot of shelf space. Not only that, these apps will also help in cutting down trees for our purpose as we need them to save our environment and human lives, in a broader sense.
JibJab Jr. Books
This app exhibits a great interactive fun books' library, where your little ones can themselves feature as stars of the stories. With the insertion of their own photos, the kids can play the role of an adventurer in Africa to a master pizza maker! Graphics are great, colorful and fun.
Magic Town
This soon-to-launch app will present Izzy and Max who will guide the children through a charming place filled with the famous characters of some of the popular storybooks. The app will be initially launched with a collection of seventy stories, with ten to fifteen new options that will be added to the list every month.
Ruckus_Reader
This app is a virtual library and an effective tool for parent monitoring that will give a measure of the engagement and reading activities for the children aged between three to eight years old. It also comes with a weekly reader meter that will provide reports about your kid's interaction with the stories, as it is measured by metrics; such as knowledge of alphabets and story comprehension.
Story Kit
With the help of this app, your children can go through classics like Humpty Dumpty or come up with their own innovative stories. If they wish to update the already existing classics, then there are tools provided for editing them as well. The interface may not be effectively handled by the kids themselves, so it is advisable for parents to help their little ones when they wish to create their own stories.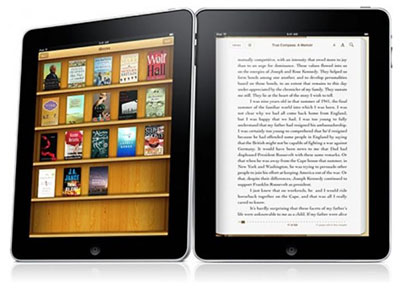 FarFaria
This app with its collection of more than one hundred books will take your kids aged up to nine years old, to faraway lands. The library consists of classics like Hansel and Gretel, Princess and the Pea, and other stories. To make it even more interesting, 4 new stories are added to the existing list each week.
MeeGenius
A virtual bookstore, it makes it easy to spend hours in exploring the books for children aged up to eight years old. Reading a sample before making a commitment to purchase will be appreciated by the parents and children will keep themselves entertained by browsing through categories like science, summer fun, mystery, sports, fairy tales and lots more.
Comments
comments