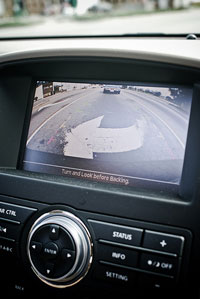 f you have a dedicated parking space at home or in a shared facility, then you know how important it is to conserve space and avoid any mishaps like dinged doors or fenders. The last thing we want to do is pull into the garage, only to find that a spouse or friend has taken up too much space for us to adequately park. With parking space becoming more and more of a hassle – particularly in dense areas where it is more of a luxury than a privilege – having technology assist in optimising this aspect of daily life makes sense. As such, we've selected four simple gadgets that will aid you and your family in getting the most out of your garage space while avoiding any accidents.
MAXSA Innovations Park Right Laser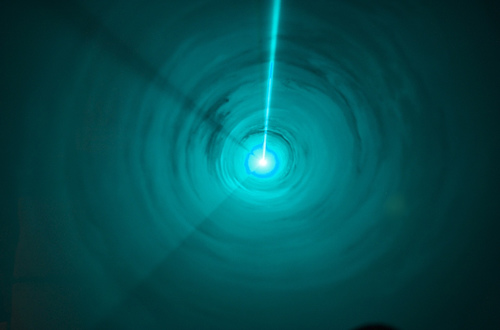 Whether your garage holds one or two cars, the MAXSA Innovations Park Right Laser helps you gain maximum parking efficiency. With models consisting of one and two lasers depending on your needs, it projects a laser beam to guide your parking and help you achieve the same consistency each time. It requires absolutely no wiring and uses a motion sensor to detect when the garage door is opened; no need for a remote that can be easily lost. The single laser version starts at around $20 and the dual-beam version costs a bit more ($30).
Emerson Auto LED Parking Signal
Starting at just $14, the Emerson Auto LED Parking Signal is a simple and minimally invasive way to ensure that your bumpers remain intact and undamaged when parking in close confines. The non-slip base keeps the signal in place, while the stop sign signal flashes whenever the bumper comes into contact with the 4-foot tall post. Simply put in the two included batteries, place it in the appropriate location and you are ready to go. This is one of the cheapest and simplest ways to manage effective front/rear parking and makes a great addition to the garage, especially for newer drivers still getting the hang of things.
Park Zone PZ-1600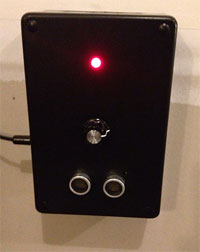 Designed for those who have issues with depth perception and overall vision problems, the Park Zone PZ-1600 works very much like a traffic light when it comes to parking. The easy to install system is placed along the top of the wall – no wiring necessary – and uses built-in memory to determine your exact desired parking location. By parking and pushing the button on the top of the device, the Park Zone will remember the location and display a green, yellow or red light depending on how close you are to the pre-determined space. This gadget is a lifesaver for many and costs just $20 through Amazon.
Escort Rear-view Smartsite System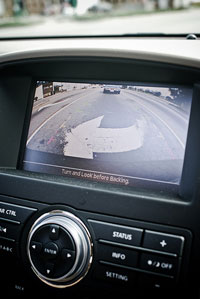 This gadget is used to replace your car's traditional rear view mirror, giving you the ability to see directly behind you with the aid of a rear view camera. The left-hand side of the mirror functions as the rear-view 4.3" LCD colour display, while the right two-thirds of the mirror retains the functionality of traditional rear view mirrors. The interface of this device can even support an extra camera for front-view coverage too, but this is sold separately. The Smartsite system is available through online venues for approximately $300.
Comments
comments