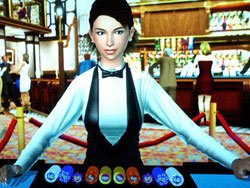 Online gambling has now taken the next level-you can easily enter gaming rooms and win hefty profits using your smartphone thanks to the various apps that have been developed and released these days. If you're the gambling fanatic, then you would find gaming apps to be a great way to exercise your skills; you no longer have to open your laptop or go to your desktop just to catch a new game as you can do the same tasks right on your own phone.
But just like the typical online gaming, playing casino games on your phone can be risky; you might be subject to various legal violations, and these issues can be difficult to resolve. Hence, before playing your favorite games on your smartphone, you should know how to exercise safety precautions so that you won't get in trouble with the law.
Use only one account
When you have your favorite online gambling game app on your phone, it can be tempting to create another account for that because it increases your chances of winning. However, this is something that you should not ever do.
Using multiple accounts often leads to legal dramas, as you will be withdrawing your winnings to bank accounts that are still under your name. The terms of online gambling also state that a one-player, one-account policy, so you will be violating this rule in case you set up a new account.
Multiple accounts also lay down the scenario of monopolizing the game. You may be winning in some rooms, while your dummy account is taking charge of the other rooms in the app. Once these are tracked by the gaming officials, you may be in big legal trouble.
If ever you need to set up a new account, do so with the permission of the gambling site you are registered in. This way, it will purge your old account first in order to give you a new registration.
Schedule your withdrawals
In most gambling apps, you are allowed to withdraw once you met the minimum balance deposited in their funds storage. However, if you make frequent withdrawals, this may signal the gambling administrators of suspicious activity-you may either be gambling for profit or are doing something else that maligns their operations.
Yes, this can be unfair, especially if you are a gambling master, but you should be wary of the rules. When withdrawing your winnings, do it on a scheduled basis, like once or twice a week. Also, leave do not cash out everything-this will only deactivate your account later on.
Use only your credit cards
Another major booboo in gambling using your smartphone is using other people's credit card accounts especially when paying your bets. This is an odd gesture to the eyes of the gambling officials, as you may be using these cards without the knowledge of their owner. If you continue doing this, you may be subject to identity theft.
Hence, to avoid getting in trouble with the law, use your own credit cards and bank accounts when paying and as well as withdrawing money to and from the gambling site, especially when you're playing using your smartphone. By doing this you not only stay clear from the authorities, but at the same time become one of the gambling site's best players, mainly because you make your moves in accordance to the rules.
Always update your account information
Gambling sites and their corresponding apps always look at the information entered by their users, just for the sake of security. There are also times when this information are used to contact account holders to inform them about their status, as well as the bills they have to pay if there are any, and any promos that they may interested in (some gambling sites offer hefty promos including a vacation to a Connecticut resort where you can enjoy live gaming). However, if they see that your contact information is not updated, you may be at risk to identity fraud.
It may be better to check if your account information is up to date, including your email addresses, phone numbers and other pertinent details so that you can enjoy the games and as well as the extra perks the gaming site has to offer.
Play according to the rules
Above anything else, you should play according to the gambling rules set by the site. You can read the instructions as well as the terms of service on the app's about section before actually heading out to play, so that you will not be subject to violations in the long run.
Playing according to the rules is a must especially when you're using a smartphone; apps are still more vulnerable to cheats and glitches than that of their browser and software counterparts due to their limited capabilities. If ever you see glitches, better report them right away so that they can be rectified.
Consequences of breaking laws in mobile gambling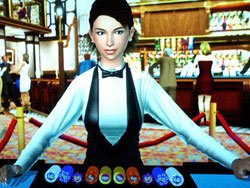 Breaking laws in mobile gambling can lead to serious problems. Slight offenses may give you sanctions or huge penalties, while heavier violations may have your account blacklisted on the gambling site you were in. If you have been found guilty of crimes such as identity theft or wire fraud, then you may have to spend time behind bars instead.
The bigger issue of violating laws in mobile gambling is not just the penalties, but a tarnished reputation. Even if you were not served with sanctions, being known for offending the laws and terms of service may damage your name in the field, especially when you have already established yourself as a superb gamer.
The slightest punishment you may receive for violating laws may be a permanent ban from the site where you committed the offense, but this may also prevent you from making new accounts in other sites and apps as well.
Hence, when playing gambling games on your smartphone, it is very important that you read their terms of service first; this way, you know how to play your game right.
Comments
comments