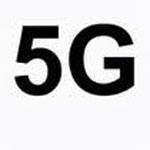 While the flurry surrounding the setup and usage of 4G LTE services is not yet over, there is an even more advanced mobile service that is about to hit the ground running soon. It's 5G (fifth generation mobile networks) whose launch and commercialization is speculated to be right around the corner. While 3G and 4G networks have been servicing reasonably well, the possibility of a 5G mobile service on the cards is really intriguing. With 4G network usage and commercialization still in its infancy, there are widespread rumors that carriers are freeing up space to accommodate the fifth generation mobile services in order to service the teeming demand for mobile network services.
It is highly likely that 5G mobile services will be offered over a VoIP enabled mobile device. The level of data transmission and call volume would be something new and something that was never experienced previously. The prime objective of 5G would be to service a world with unlimited wireless access. The 5G concept is supposed to incorporate a multitude of data transfer paths facilitating different radio waves to share a single spectrum efficiently. Some of the key features of fifth generation networks are:
5G services will incorporate advanced interfaces that will cater to high resolution bi-directional bandwidths.
The service will support broadcast of data over larger networks servicing more than 70,000 connections at a stretch.
Compatible with transporter class gateways, 5G services will render unparallel consistency with pinpoint accuracy.
5G users can access faster data as remote management and remote diagnostics come as built-in features.
The minimum connectivity speed guaranteed on a 5G network would be 25 Mbps with minimum upload and download speeds varying accordingly on the high.
5G networks will support virtual private networks and will cut out all delivery services out of business prospects.
5G services will offer top-notch services with user supervision tools that enable faster action.
There are many signs pointing to the fact that a 5G launch is imminent in the near future. One such pertinent news pointer is that Ofcom, Britain's independent regulator and authority for communications has been rumored to free up close to 700 megahertz of spectrum space to accommodate the 5G services. Though nothing is official yet, I would advise you to take these related media reports with a pinch of salt. Candidly, 5G is not even the official name for the mobile services that is supposed to supersede 4G. Anything concrete on the topic of 5G has to be officially released by 3GPP, WiMAX Forum, or ITU-R, who are regulatory authorities. Sources close to the standardization authorities can only confirm that development works are underway.
Tech experts predict that 5G technologies will radically change the way high-bandwidth users' access smartphones and tablets. The need for a separate spectrum is all but certain due to the increased usage of mobile broadband. According to an Ofcom infrastructure report, the demand for mobile broadband would be 80 times greater in the year 2030 than it is presently. The current data usage in the United Kingdom alone was over 20 million gigabytes every month. Ofcom also reported that the average mobile device user used about 245 megabytes of data in June 2012, which was twice the amount used in the prior-year period. The same staggering figures are shared on the fixed line side of the telecom sector, where the average monthly consumption has increased from 35% year-over-year from 17 gigabytes to 23 gigabytes.
All these stats and figures certainly assert the fact that a 5G launch is imminent in the coming years.
Comments
comments