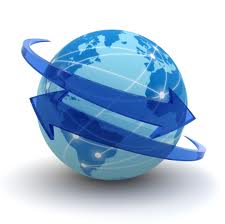 The internet plays a large part in most people's lives these days and many of us wouldn't quite know what to do without it. Luckily we don't have to find out because we can now have internet wherever we happen to be thanks to mobile broadband packages. There are many different companies offering lots of different plans to suit every need and requirement we could possibly have; in fact some would say there are just too many. The following is a list of 5 tips to keep in mind when you are looking for a mobile broadband provider, which should help you make the right choice.
As already mentioned there are a large number of mobile broadband providers and some are offering great deals, but have they been around for long? Choosing a mobile broadband provider that is very new carries the risk that their services may not be as good or even that they go out of business leaving you in the lurch without internet, which you may have already paid for. Companies with experience tend to be able to offer the best technology and services meaning that you remain a satisfied customer.
Think about where you will be using your mobile broadband and then look at companies that offer good reception in those areas. Too often people choose local companies only to find that when they leave the area the mobile broadband has terrible connectivity and is incredibly slow. Or even worse that there is no reception or mobile coverage and that they cannot connect at all. Most mobile broadband provider's websites will have an option for you to check coverage. If you are unsure though, give them a quick call and double check.
Look at the data transfer speeds being offered by the different mobile broadband providers and make sure that you choose one that is suitable for you. If you need to connect to the internet a lot for business purposes then you will need a fast transfer speed. If however you are using it solely for pleasure then you may be happy with a lower speed and be able to save money on the plan that you choose.
It is really important that you have a realistic idea of how much you will be using the mobile broadband on a monthly basis so that you can compare the different plans available and choose the right one for your needs. One mobile broadband provider may be offering a great unlimited plan for a very reasonable price, but if your usage will be relatively small then there is no point in paying extra for something that you won't use. You should also investigate rates of additional charges that may be applied to your account should you go over your allowance. Some mobile broadband providers have plans that are really well priced but their extra charges are enormous and may well cause you problems should you go over your allocation and be faced with them.
Finally make sure that you have access to technical and customer support 24/7. As great as technology is there will always be times when things don't work quite as they should or that go down altogether and you need to know that you have someone you can contact that will help get it sorted for you. It is also good to know the different ways that you can contact the provider, as many now offer instant messaging to ensure they provide a quick response.
Comments
comments