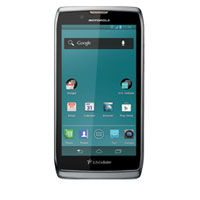 Guess what is the similarity between the newborn Motorola Electrify 2 and Samsung Galaxy S3? Easy enough, they share the same sticker price. Sorry for the bad joke to start off but it is strange that the fierce contender of Samsung Galaxy S3 would make this tactical wrong move by pricing it at $199.99. Ok let's drill down other aspects of this new beast. As expected, Motorola Electrify 2 runs on Android 4.0 Ice Cream Sandwich operating system, which is very good and prolonged battery life, sizzling screen and solid performance are some of the other features where it scores a perfect Ten.
Design: Like its predecessor, Atrix HD and Droid Razr, Motorola does not seem to have made any departure from its design philosophy. Its sleek and angular chassis, clean lines etc bring back the sweets memories of its past avatars. Sporting an elegant and attractive angled edges, Motorola Electrify 2 looks stunning in its silver and black color scheme that adds further grandeur to its glory.
It weighs 4.6 ounces and therefore, you it can slither into your pocket easily and not to forget its compact size. It is just 2.6 inches wide and 5.1 inches tall by, making it the ultra portable phone without cutting any edge on the performance front. It is more compact than its predecessors are. It has got a VGA camera on the front which is a bit disappointment and its LCD screen is 4.3-inch long which is just the standard size to enjoy videos, games while on the move. This phone is meant for the touch screen lover as buttons are missing here. Though you can locate three tiny icons at the bottom of the screen, they are meant for controlling some basic android functions. To complement the minimalist the look and feel of Motorola Electrify 2, the only actual keys are to be found on the edge of the device in the form of thin volume rocker and a micro USB port and a power button.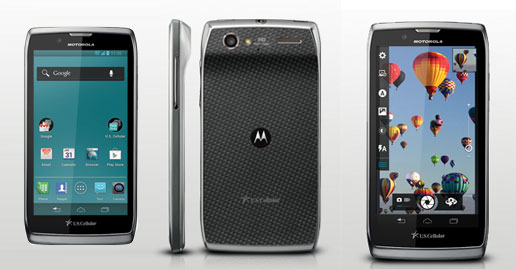 Coated in Kevlar fiber, Motorola Electrify 2 is well protected against scratches and it fits well in your grip, offering a wonderful feeling to its beholders. Apart from keeping it insulated from scratches, Motorola Electrify 2 looks futuristic and stunning. With -megapixel camera gracing its back, you can try your skills as a photographers this time around.
Display: Motorola Electrify 2 sizzles in its 4.3-inch qHD (960×540-pixel) screen that gives gamers enough options to try their skills while on the move. Using the revolutionary ColorBoost technology, this phone promises to make considerable advancement in the display front. If the claims of the company has anything to go by, ColorBoost is supposed to contain more color schemes than the iconic iPhone 4S. Without any shred of doubt, Motorola Electrify 2 displays a very bright look and feel, giving a very natural look.
Features: Motorola Electrify 2 lacks some serious features for say, 4G data connection is missing here and you are not going to get any support for short-range wireless transmission. However, it has some other jaw dropping features that make it a value for money product. A modern mobile computing experience is guaranteed at Motorola Electrify 2 as it runs on Android 4.0 Ice Cream Sandwich and by sliding a switch, you can turn the sound on or off. Just like any other Andriod devices, Electrify 2 comes loaded with all the supports that are easily available making it a huge hit with android lovers.
So, Motorola Electrify 2 definitely a gamer changer but it has some serious chink in its armor that it needs to
Comments
comments