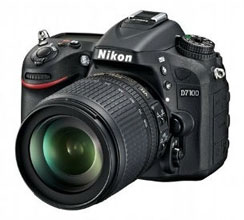 The Nikon D7100 camera isn't any different from its predecessor model D7000 except for some cosmetic changes here and there and the higher pixel rating. Nikon is in no mood to stop manufacturing the old model either. For the moment they want to keep it by the side as well.
Some major differences between the two are:
D7100 uses an improved processor which means there will be improved quality at High ISO and will also be much faster than D7000. More importantly continuous shooting speed can reach 7 frames per second.
D7000 is capable of shooting movies but the fps is restricted to 24 as against the D7100s which is available in 30 fps besides 24 and 25 as well. This is a feature you will appreciate in D7100 considering that nowadays digital SLR are increasing being used for movie making.
Both D7000 and 7001 has weatherproofing in them, but the added feature in the new model is has professional standards same as in D800. That means the camera can be used even in extremely hostile weather conditions which was not possible with the older model.
There is a vastly improved autofocus as compared with the older D7000. Effectively it can focus sharply even at low aperture opening.
Ergonomically the D7100 is easier and more convenient to handle than the D7000, especially the grip to the camera. There is also a lock button to give improved safety over the older model.
The most notable feature of all difference between the two models is the Wi-Fi built into the D7100. By installing Nikon's free app in your Android or iPhone you can directly send photos to the mobile and upload it into a cloud.
In the new model you can shoot in night vision mode, which is not available in the older camera.
The camera market is overcrowded as many know, and there isn't anything that is so compelling to choose D7100 over other makes and models. But, it can still make a great buy considering that more than ever before there are tons of accessories you can add to it. Of course the price will shoot northward. Yet another to the camera market is that in recent times many camera makers have come up with killer models that are more robust and rugged in feature.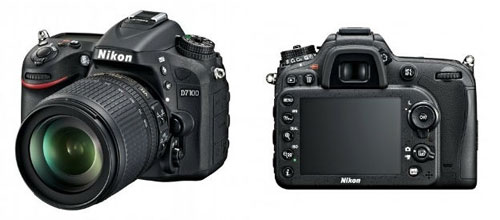 Here are some other models of cameras with which the D7100 will be competing for a market share.
Focal Length Multiplier – 1.5x
Sensitivity Range – ISO 100 – ISO 6400 / 25600
Burst Shooting – 6 frames per second, and 7 frame per second in1.3x crop
Viewfinder – Optical 100% coverage
Autofocus – 51 – pt, phase detection AF
Sensitivity – 2 to 19 EV
Shutter Speed / Durability — 1/8000 to 30 seconds Durability: 100,000
Audio – stereo, microphone input and headphone jack
Manual aperture and video shutter is available
Best quality recording time optimum – 4GB min
IS – optical and LCD size: 3.2 inches fixed
Memory Slots – 2 x SDXC – wireless flash is included
Battery Life as per CIPA standards – 950 shots
The Nikon D7100 is slated for release sometime in March this year. It is too early to recommend either for or against, considering that there is more to a camera than the technical specifications. The ultimate judgment will depend to a large extent on the price tag.
Comments
comments