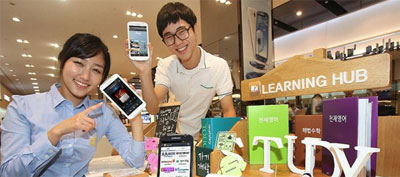 That's the word that comes to mind when you think about the Samsung Galaxy 5.8. The idea is a portable media player, but this particular device is no lightweight that you can just tuck back into your pocket, after you're done.For starters, there is the massive 5.8" LCD screen with a 960 x 540 dimension. Maybe it looks low, but the player has other great features that might help you look past the disappointing resolution.
The player runs on Android 4.0, Ice Cream sandwich and Touch Wiz, Samsung's completely touch-based user interface. Google's platform ensures swiftness and execution of many tasks. Since its Google, you also get Maps and YouTube to make things interesting. Alternately, go browse through over 250,000 apps that constitutes the market that is Android.
The 32/ 16 GB of storage, plus a microSD card guarantees greater storage for your books, movies, videos and music. The 1 GB RAM makes for good saving space. The player has a front facing camera and yes, you need some real power to run it all and that is the task of the 2500 mAH battery to do just that.
To aid in downloads, the Samsung Galaxy Player 5.8 comes with Wi-Fi and Bluetooth(version 4) and you link up to Google's Play Store for support in the form of apps, games, books and widgets. For music lovers, the news that Grooveshark, the sweet, track playing site is back on the Play Store should be music to the ears. Having Wi-Fi means you can access the internet and all its content, no matter where you are. What's more? No recurring monthly fees!
If you like a song or a video, you can share it with the world through email or using Facebook, Twitter, Qik and Video. No more waiting to tell someone of the latest earworm that you're suffering from! The Galaxy Player plays almost all media files (and document files).You can give your music new life with Art, show off your DJ skills with play speed adjust or just set up a library of your favourite tunes. The player comes with all sorts of features that makes it a treat to handle.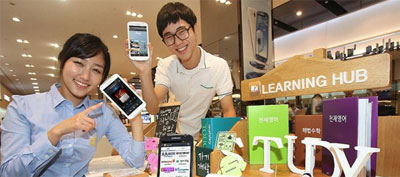 With a screen size of 5.8, this is the closest we have of a device that can take on players in the 7″ market, like the Galaxy Tab or the Nexus. The former doesn't have the technology that the 5.8 boasts of and the Nexus has poor storage that makes even its resolution and functionality go unappreciated sometimes.
What will work in the favor of Samsung Galaxy Player 5.8 is that it comes from the house of Samsung, a company known for its quality products. Samsung has a history of making great media players and the 5.8 is the latest installment in the company's player series.The device needs to be competitively priced, to capture its share of the market.
In the end, it could prove to be an ideal choice for those customers who like their phone and their media devices to be separate entities. But the growing trend is to carry one device that does it all, so Samsung will need to work really hard to push its latest media player out there.
Comments
comments