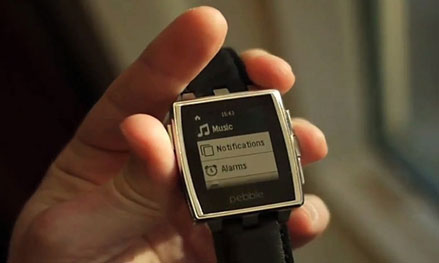 There is a continuing debate on real, effective technologies for students. Students want to know which devices have the flashiest features; teachers want to know which devices actually contribute to a student's learning; and parents are perhaps most worried about how these new technologies will affect their budget. (We recently wrote about the 6 must have gadgets for students in 2014, if you have missed the article you can check it out here)
As of now, smartwatches have a long way to go before they replace standard smart phones. But looking at the list of things smartwatches can do, it's hard to tell where the drawbacks lie.
For something where a large, high definition screen is needed – such as video games or movies – a tablet is ideal. Other than that – everyone will start having to answer one very important question in the upcoming year: why not a smartwatch?
The advantages of a Smartwatch
Most smartwatches can send and receive messages, make calls, store and display data, and can interact with your smartphone or tablet remotely.
Beyond that, smartwatches have a number of advantages over your traditional phone. Here are the top ten we came up with in no particular order.
10. Can be used while riding a bike. Some watches can even answer calls simply by a flicking motion.
9. The watch can vibrate, and since the vibration is not masked by a pocket, you can be sure you never miss a call or text – even with the ringer off.
8. A smartwatch can be its own lamp to write in the dark with. Any time an immediate, emergency light is needed a smartwatch can be used without having to search for a phone or a flashlight.
7. In an age where smartphones can have become nearly taboo, a smartwatch can be a lifesaver. Smartwatches for the most part are indistinguishable from standard watches, so they can be used as a phone in environments where phones aren't allowed. This is ideal for students in class, or professionals in meetings, who need to access and take notes quickly without having to look through their phones.
6. In theaters, doctors' offices, or at school, smartwatches can be used without the stigma often attached to a phone. The watch can in theory even be read while driving without taking a hand off the wheel.
5. Locking mechanisms eliminate the fear of theft.
4. Harmful drops that break the device can be avoided.
3. Smartwatches avoid the problem of constant misplacement or losing your device.
2. Since the watch is attached, it technically only needs one hand to operate instead of two.
1. Most smartwatches can also double as fitbands. They can measure the user's movement throughout the day, measure vital signs and stress levels, and even send out automatic alerts in the event of a medical emergency.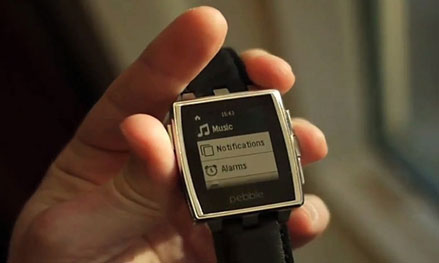 Most popular smartwatches available today
Smart watches are now about where smartphones were in 2005: incredible and innovative to own, but still only at the tip of the iceberg in terms of technological capability. That being said, the top 5 smartwatches available today each have something unique to offer to their prospective owners.
5. MetaWatch
The biggest advantage MetaWatch has is that it is not brand attached. It can work independently, with android, or with IOS operating systems. It is an all-in-one watch that has access to many popular apps and essential features. The biggest downside however is the $200 price tag. It is also lacking in the style department; being a bit square and bulk with only two color options (black and white).
4. 24Kupi Smartwatch pro
The 24Kupi brand is perhaps more known for its specifically targeted cheating watch for students, which discreetly hides notes while taking a test. 24Kupi also holds an all-in-one watch however, with many more features that the average used would appreciate. It can take pictures, make and receive calls, and handles a variety of messaging tasks. It syncs with Android operating system and is the most budget friendly all-in-one option at less than $100.
3. Basis Carbon Steel Smartwatch
The Basis series of smartwatches are primarily focused on fitness, but they do this so well that they can be firmly included in the list of best smartwatches.
The Carbon Steel can measure heart rate, perspiration, and even skin temperature to give you an accurate picture of your health during every workout. Wireless syncing over Bluetooth is also available, enabling you to back up a huge assortment of data about your health automatically. Looking over this periodically and noticing trends is one of the most fascinating features out of any smartwatch we've seen.
2. Pebble series
With a number of different iterations at different price ranges, the Pebble series of smartwatches has something to offer for everybody. The Pebble Steel is the most feature packed and expensive watch on this list, but its lack of a touchscreen is a major drawback. The traditional Pebble is more budget friendly, but still not as much of a bargain for the utility as the 24Kupi.
1. Sony Smartwatch 2
The most advanced option to date from Sony, the Sony smartwatch has a number of smartphone linked features, independent features, and syncs with online social media to boot. Most users will not have to choose between a fitness band and the Sony smartwatch, as a number of fitness apps are available from Sony's Smart Connect on Google Play. While it only has two colors, the Sony Smartwatch is perhaps the sleekest and best looking out of the watches we looked at.
As technology improves and smartwatches become even more well designed and feature packed, they are likely to become the next "go-to" tech item. For parents looking to buy one for their son or daughter, they should do so now before prices skyrocket.
These are but a few of the many possibilities of smartwatches and show why they should be a part of every competitive student's arsenal within the next few years.
Comments
comments