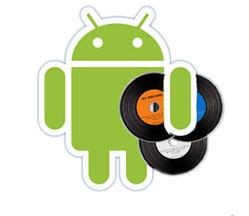 We've come a long way from tape-recorders to modern day music apps. The smartphone enables you to do many things, storing and allowing you to enjoy music is an important feature that is loved and appreciated by all music lovers. Here are some of the preferred apps from Android for music buffs:
Solo
Music lovers in general and guitar enthusiasts will love this app as it lets you turn your phone into a guitar. The top edge of your screen is where you can select the chord position, and you can pluck away anywhere in the rest of the screen. You can choose whatever notes you wish to play.
You can also go into the chords menu and select whatever you want and the editor part lets you customize. The great thing with solo is that if do not know much about music you may simply proceed to search for bands that interest you and listen and even strum along if you wish. Here is the link for downloading this app:
https://play.google.com/store/apps/details?id=com.codingcaveman.SoloTrial&feature=search_result#?t=W251bGwsMSwyLDEsImNvbS5jb2RpbmdjYXZlbWFuLlNvbG9UcmlhbCJd
Gigbeat
You can download this app to get updates and learn which band is on tour where. The app is so intelligent that it reads through the history of what you've been listening to and gives you updates of those bands and their schedules. If your favorite band is not on tour, it will be shown against that band's name.
For the ones that are on tour, you get complete details like the venue and individual dates. You may also opt to buy tickets through Songkick service if you wish to. The app will also help you locate the venue on a map and include the date in your calendar. The great thing is the app helps you to have the privilege of getting the program detail alerts on a priority basis.
Download this app if it appeals to you from:
https://play.google.com/store/apps/details?id=fm.gigbeat.android&feature=search_result#?t=W251bGwsMSwyLDEsImZtLmdpZ2JlYXQuYW5kcm9pZCJd
Vevo
If you are not contented with just listening to music and would like to watch the videos as well, what you need is Vevo. Make this wonderful app part of your collection and enjoy clippings of your favorite music videos.
As soon as you hit the home page, you will be able to view a list of several leading artists and videos. Select the one that appeals to you and have it streamed instantly. This app is very user-friendly and the collection is impressive with the latest artists featuring and you are sure to find your favorite.
https://play.google.com/store/apps/details?id=com.vevo.hdlite&feature=search_result#?t=W251bGwsMSwyLDEsImNvbS52ZXZvLmhkbGl0ZSJd
Last.fm
Explore the world of music with Last.fm. This is a repository that gives you information about new and upcoming bands. It is enabled by a dynamic track recommending mechanism, actually an engine that brings radio shows that you will appreciate.
The app allows you to search for an artist by name and follows up by playing the artist's radio. This app to is geared to track the history of your preferences and once it gets a hang of your listening patterns, it intelligently lets you listen to only what you like best. This app can be downloaded at:
https://play.google.com/store/apps/details?id=fm.last.android&feature=search_result#?t=W251bGwsMSwyLDEsImZtLmxhc3QuYW5kcm9pZCJd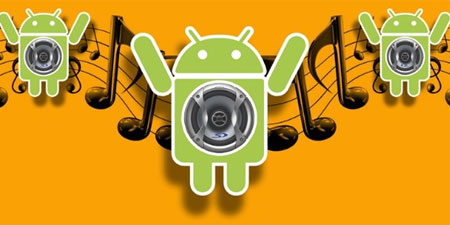 MP3 Music Download Pro
This app is great to search, locate and download Free MP3 that is available for downloading. It allows you to download up to 3 songs at a time and you can build an impressive library of your own in a very short time. Any of the songs you download can be set as ringtones on you mobile as well for which you need an active Data connection.
Download this app from:
https://play.google.com/store/apps/details?id=app.luckyuu.gread.freetools&feature=search_result#?t=W251bGwsMSwyLDEsImFwcC5sdWNreXV1LmdyZWFkLmZyZWV0b29scyJd
If you know other music apps that was not mentioned here, please share it with us in the comment section below.
Comments
comments